World's Fifth-Largest Diamond Found in Lesotho
The 910-carat gem is a D-color, type-IIa stone, meaning it is completely colorless and has no visible impurities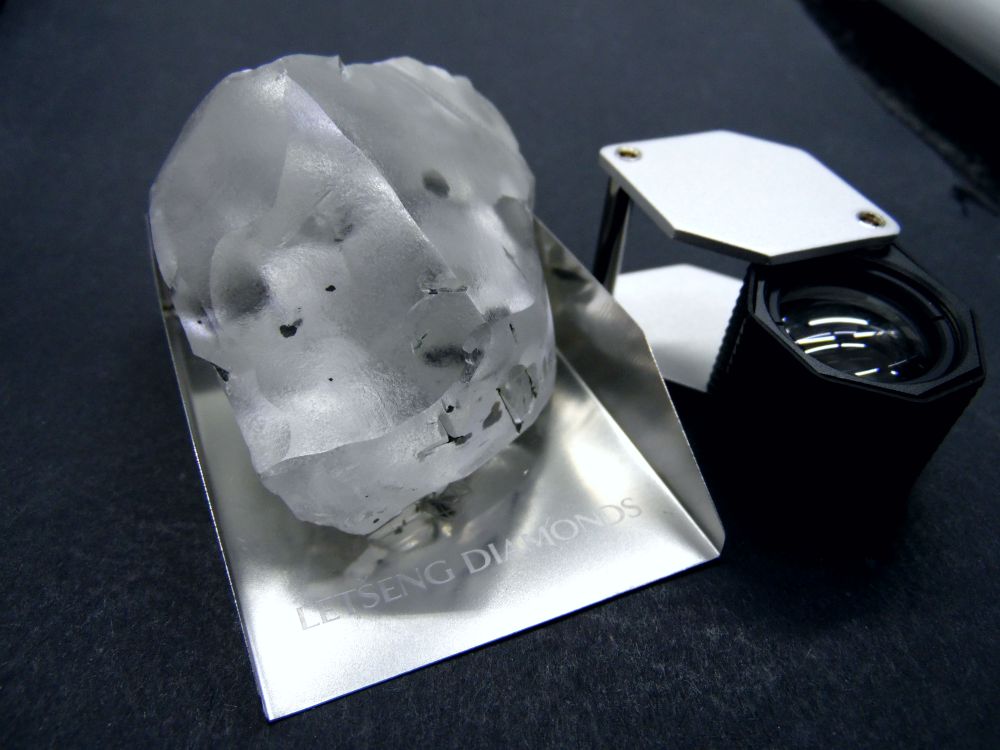 Miners in the African kingdom of Lesotho have found a 910-carat diamond, the fifth-largest ever discovered. According to Thomas Biesheuvel at Bloomberg, the 6.4-ounce rough stone is about the size of two golf balls and comes from the Letšeng mine, operated by the London firm Gem Diamonds.
The New York Times' Richard Pérez-Peña​​ reports that it is rated a D color, a rare completely colorless diamond; it is also rated Type IIa, which means the stone has no noticeable nitrogen or boron impurities.
This is not the only mega-diamond extracted from the mine. According to a press release from Gem Diamonds, it states that since it took over the mine 12 years ago, it has recovered seven other diamonds sizing in at or above 299 carats. However, this find is of particular note for the mine. "[T]his exceptional top quality diamond is the largest to be mined to date," explains Clifford Elphick, company CEO.
So what will happen to the huge diamond? While Pérez-Peña​​ of the Times reports that the company has not announced immediate plans for the gem, Biesheuvel of Bloomberg points out that the sale of other recent gem-quality diamonds could serve as a guide.
To offer some point of comparison, the mine's 603-carat diamond find, dubbed Lesotho Promise, was auctioned off in 2006 for $12.4 million. Last September, Lucara, another diamond company, sold the 1,109-carat Lesedi La Rona, the second largest gem-quality diamond ever found, called for $53 million. The same company also sold an 813-carat stone recovered around the same time, named "The Constellation," for $63 million in 2016.
It's likely the Gem Diamonds' rock will sell in the tens of millions. "The pricing of diamonds is hugely variable and driven by a multitude of factors," Ben Davis, analyst for Liberum Capital Markets, tells Biesheuvel. "But assuming that there are no large inclusions running through the diamond, we initially estimate a sale of $40 million."
The largest diamond ever discovered remains the 3,106-carat Cullinan diamond found near Pretoria in South Africa in 1905. The mine's owner, Sir Thomas Cullinan presented all 1.33 pounds of the stone to Edward VII of the United Kingdom as a birthday present. That stone was then cut into nine large stones and 100 smaller ones. Many of the stones have become part of the crown jewels. The largest stone, the 530-carat Cullinan I, named the Star of Africa, is now part of the U.K.'s Royal Sceptre, and the 317-carat Cullianan II is mounted on the U.K.'s Imperial State Crown.