Wikipedia Wants You to Improve Its Coverage of Indigenous Peoples
Why does the site that anyone can edit contain so little coverage of native people?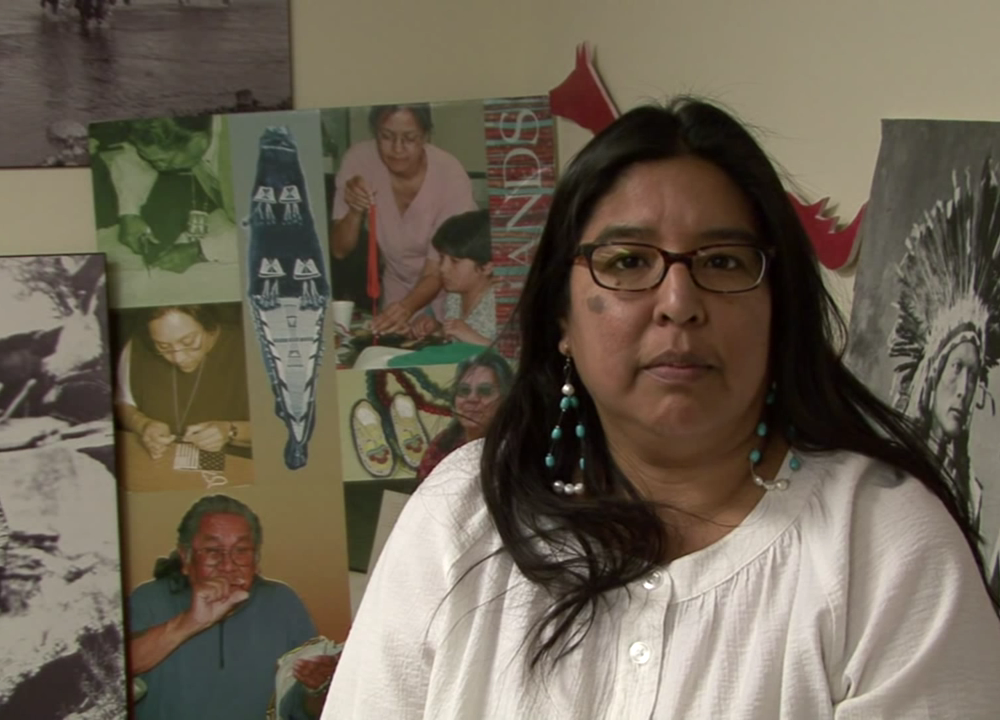 What do you know about Esther Belin? The Diné (Navajo) multimedia artist and poet won a Pushcart Prize for her work and has been named by bestselling author Sherman Alexie as one of his favorite poets. But no article exists about Belin on Wikipedia, the online encyclopedia that is the first stop for many doing research. And Belin isn't the only Native American whose work is not present on Wikipedia. As the staff of the Indian Country Today media network reports, Wikipedia includes so little content about indigenous peoples that the foundation that runs the encyclopedia is inviting people to help improve its coverage.
This October, participants of Wikiconference North America, an annual conference for Wikipedia enthusiasts and editors, will be invited to attend an Indigenous Peoples' Day edit-a-thon. During the event, participants will attempt to flesh out articles about Native Americans and other indigenous peoples. The ICTMN staff notes that organizers hope that articles about tribes, movements and historical figures will be expanded, and new, noteworthy articles created.
It's a tactic already adopted by other people interested in expanding Wikipedia's coverage of marginalized or forgotten groups. After a 2011 survey of Wikipedia editors showed that only 8.5 percent of editors are women, a growing movement of feminist Wikipedians began to schedule edit-a-thons and challenges to increase women's contributions and expand the site's coverage of women's issues. The tactic has also been used to improve articles on everything from the life sciences to black history.
How can one of the world's biggest web projects—one that encompasses over 5.2 million articles in English alone and has over 29 million users—have such blind spots when it comes to content on indigenous peoples? The answer has to do with demographics and access. In 2015, researchers at the University of Oxford studied how editors represent places and cultures around the world. They found that local users rarely take on projects that represent or define their own cultures or countries, and that high-income countries were disproportionately represented. Users in North America, for example, were found to edit articles 100 times more often than users in Africa, and that broadband availability was often a deciding factor in whether or not would-be editors participated.
That's a tricky issue for Native Americans living on tribal lands. In 2015, a progress report by the FCC found that approximately 63 percent of tribal land residents don't have access to 25 Mbps/3 Mbps broadband. That number was even higher—85 percent—for people living in rural tribal areas.
Lack of access means that fewer people can contribute, but Wikipedia's own policies can also hinder the creation of pages with content about indigenous peoples. In 2013, Siobhan Senier, a professor of English at the University of New Hampshire, worked with students of her 21st-Century Native American Literature class to add and update Wikipedia articles about Native American authors. However, many articles submitted by her students were either deleted or contested due to their supposed "lack of notability." Wikipedia's notability concept was intended to determine whether a topic warrants its own article, but Senier and her students found that the very fact that their subjects were underdocumented and not as well known put their work up for contest.
Luckily, you don't have to wait for the edit-a-thon to add or flesh out content on indigenous peoples on Wikipedia. Anyone can edit the site as long as they abide by its guidelines. Want to get going? This list of missing articles on indigenous peoples from the Americas is a good place to start.