Tourists Now Taking Time to See All The Tea In China
Tea tourism is taking off in China, but in a few different forms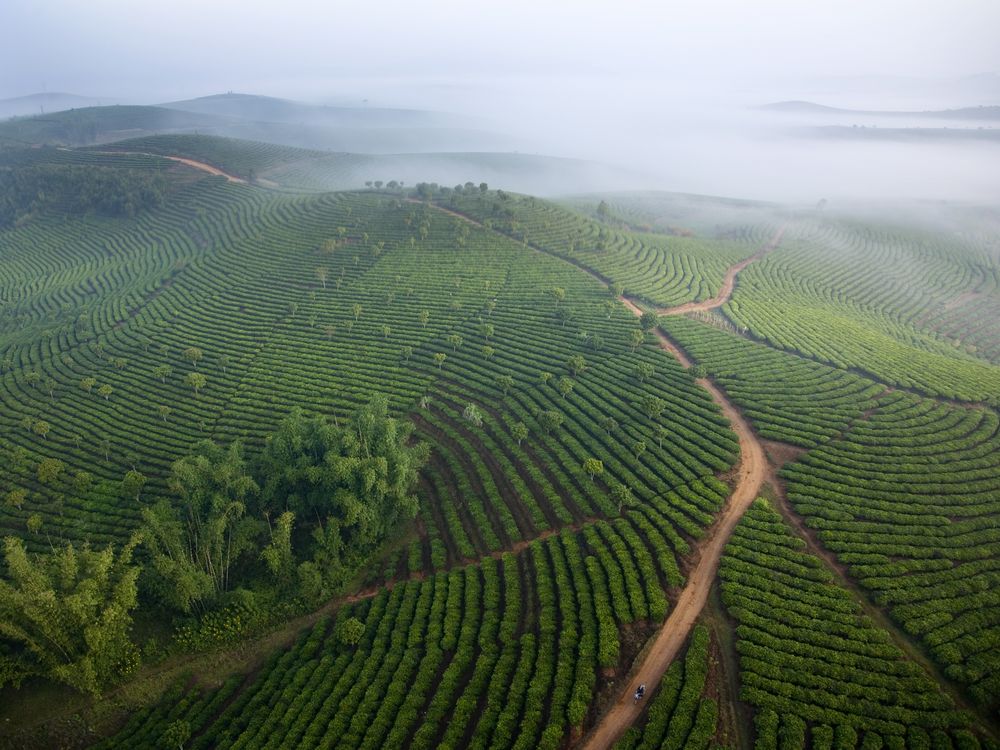 People travel to visit their favorite distilleries and breweries, but in China, another beverage is getting tourists' attention. Tea has always been a big deal in China—the country produces around 35 percent of the world's supply—but in recent years, an increasing number of tourists have been making pilgrimages to the tea-growing centers of China. 
What they're after depends, somewhat, on where they're from. Michael Wang, a tea tour guide told CNN that while Chinese visitors were interested in relaxing and tasting teas, tourists from outside of China were more drawn to the production side of things—they want to hike through the plantations where the tea is grown and pick some for themselves. 
Over 800 different varieties of tea are grown in China; green teas generally comes from Longjing, oolong, from Wuyi Mountain, and pu'er, a fermented aged black tea, from southern Yunnan. 
In China. some of the most prized teas are harvested in April and May, but the harvest season can extend into November. India also has a blossoming tea tourism industry for people who prefer Assam and Darjeeling to oolong and green. For people who don't want to go all the way to Asia for tea, there are some working farms in the United States; Hawaii has the greatest concentration.