Plagiarism Scandal Checkers the World of Crossword Puzzles
Digital database points to puzzle plagiarism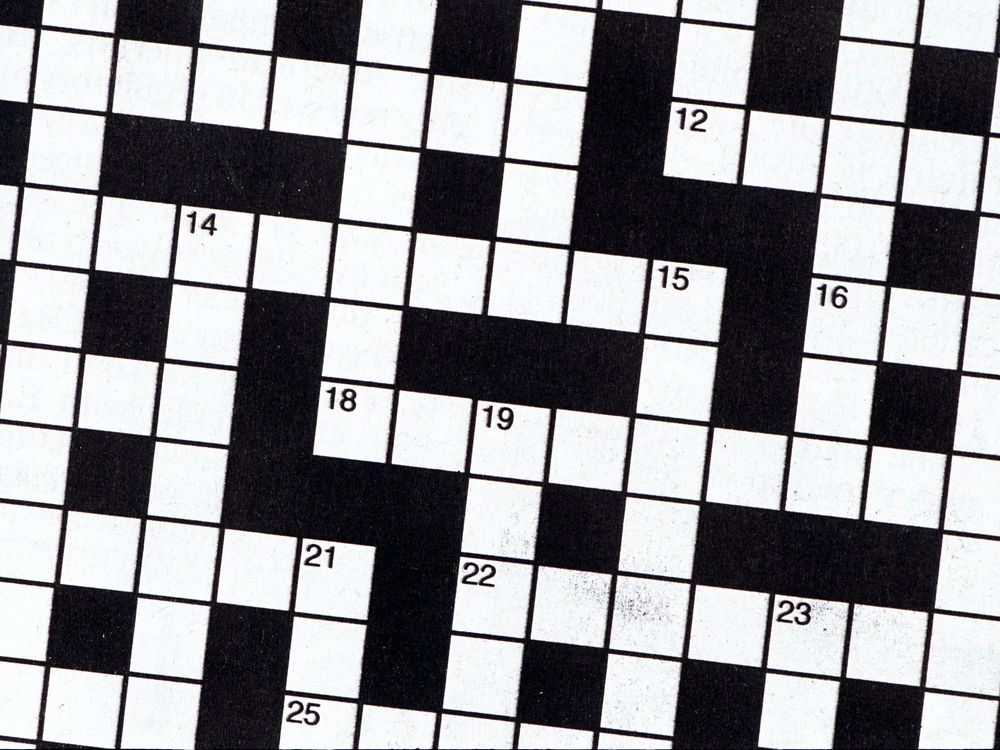 Making a crossword puzzle isn't easy: crossword puzzle makers, or cruciverbalists, have to follow strict rules in building their brain teasers. Needless to say, copying another person's puzzle is a serious taboo. Now, thanks to some detective work and a database containing decades of crosswords, a group of puzzle-makers say one of the country's most prominent crossword editors may have plagiarized answers and themes in more than 1,500 puzzles over the last 20 years.
The puzzle maker at the center of the story is Timothy Parker, who edits crossword puzzles for Universal Uclick, a company that produces puzzles for hundreds of newspapers and magazines around the country, including USA Today and Smithsonian Magazine. As FiveThirtyEight's Oliver Roeder reports, an analysis of a massive crossword puzzle database maintained by a software engineer revealed that 1,537 puzzles that Parker edited for Universal and USA Today were at least 75 percent similar to previously published puzzles, and more than 60 copied elements from New York Times' crossword puzzles.
"The puzzles in question repeated themes, answers, grids and clues from Times puzzles published years earlier," Roeder writes. "Hundreds more of the puzzles edited by Parker are nearly verbatim copies of previous puzzles that Parker also edited. Most of those have been republished under fake author names."
This scandal is causing a stir among crossword makers and fans alike, many of whom see puzzlemaking as an art form. While longtime New York Times crossword editor Will Shortz says he expects crossword puzzles to sometimes share themes and answers, he was surprised by what the number of similarities between puzzles that Parker edited.
"When the same theme answers appear in the same order from one publication to the next, that makes you look closer," Shortz tells Eli Rosenberg for the New York Times. "When they appear with the same clues, that looks suspicious. And when it happens repeatedly, then you know it's plagiarism."
For the most part, crossword puzzles published in newspapers are submitted by readers and selected by editors. In order to be published, there are certain rules a puzzle must follow: words must have at least three characters, the grid has to fit a standard size of 15 by 15 (or 21 by 21 for the Sunday puzzles), grids should be symmetrical along the diagonal and each word should be part of both a horizontal and a vertical clue, Jessie Guy-Ryan writes for Atlas Obscura.
This isn't the first time crossword puzzle copying has made headlines. In 2009, professional crossword puzzle creator Matt Gaffney wrote an article for Slate to explain why he published a puzzle on his website that used some of the same answers as another person's crossword. In his piece, he said he had not seen the other puzzle before, and there are, indeed, many reasons why crossword constructors could come up with similar theme entries. While Gaffney took pains to write that plagiarism in the puzzle world is just as big of a sin as in literature or journalism, Parker wrote it off as a coincidence that has gotten blown out of proportion.
"I would liken it to a sitcom when you hear a joke that might be similar to another sitcom," Parker tells Roeder. "Hey, if it's a good joke, we did it a little bit differently. I don't care if the theme has been run somewhere else, if it's a good theme for my audience. I know my audience, and I know what we're running. So I'm not really concerned if it's run somewhere else."
On Monday, the president and editorial director of Universal Uclick, John Glynn wrote a letter, saying that Parker has denied consciously copying any puzzles. "Tim has assured us that he would never knowingly engage in copying others' work and that any overlap has been entirely unintentional," Glynn wrote, as the New York Post reports. 
Parker will temporarily step away from his editorial role as Universal Uclick conducts a "rigorous inquiry" into the matter, FiveThirtyEight reports.
Update, March 11, 2016: This piece has been updated to clarify that Matt Gaffney's piece in Slate was intended to serve as an explanation, not an apology, for his crossword puzzle that was called into question.