Nicaragua Is Going Ahead With a Massive Canal That Will Bisect the Country
According to experts, the project will likely wreak havoc on both Nicaraguans and the country's environment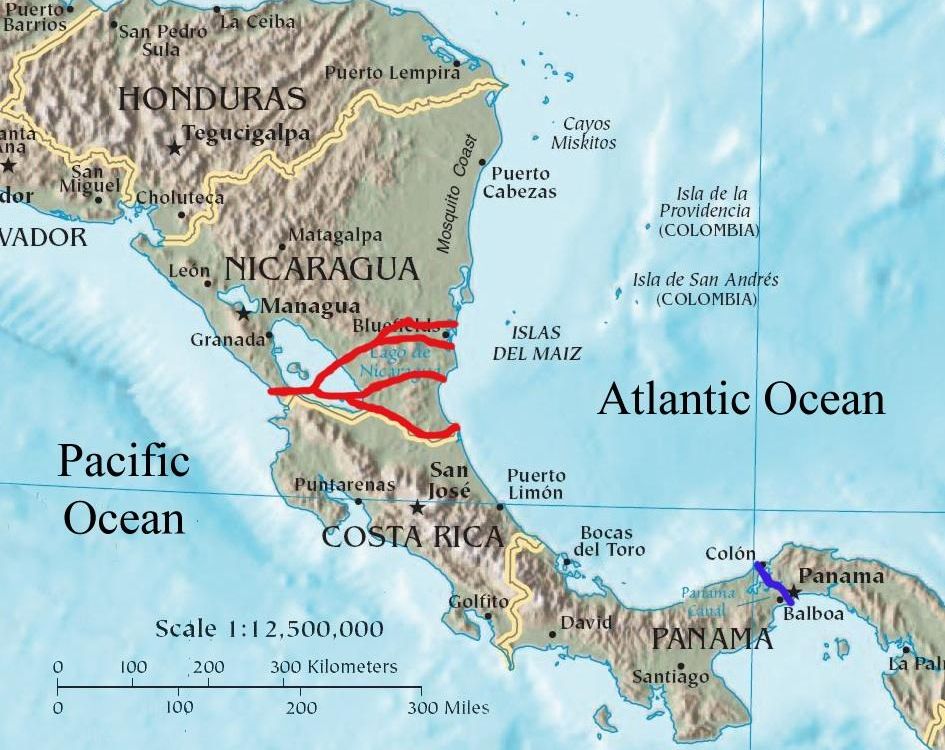 On December 22, Nicaragua will begin construction on a massive canal that will bisect the country. Numerous independent scientists and engineers believe that the canal will be a disaster for both the people and environment of Nicaragua, and although the company hired to build the canal promised to study its environmental and social impacts, that work won't be complete until until April 2015—four months into the project. The Nicaraguan government, though, is celebrating the project's launch: one presidential confidante is calling the canal "a Christmas present" for the country.
Since Nicaragua signed a contract in June 2013 with the Hong Kong Nicaragua Canal Development Investment Company, scientists have been scrambling to evaluate the project's potential impacts, as Smithsonian reported in February. Last October, the Association for Tropical Biology and Conservation—the world's largest scientific organization devoted to tropical ecosystems—urged the Nicaraguan government to stop construction plans until adequate studies could be carried out. Local people, many of whom will be forced to evacuate their homes, have also been protesting the canal.
Based on the studies that have been conducted, the project's likely impacts include: 
1,500 square miles of forest, wetlands and coastlines dug up or disrupted, including in 9 protected areas
Losses to endangered species such as Baird's tapirs, spider monkeys, jaguars, harpy eagles and nesting sea turtles 
Water contamination in Lake Nicaragua, which supplies most of the country's drinking water
Violations of the Nicaraguan Constitution, which protects the land rights of indigenous and afro-descendant peoplearmers and indigenous people
Loss of hurricane-buffering mangroves, replaced by a flood-prone waterway 
Earlier this month, following an international scientific workshop, a group of multi-disciplinary experts concluded: "The proposed Canal and sub-projects will provide no economic benefit to the nation if the Project ultimately proves to be economically unfeasible." The Christmas presents they're looking for are a little different—"an exhaustive cost-benefits analysis, as well as analyses of the effects on national development, human rights, and legal and national security issues."