Michelangelo's David Has Weak Ankles
The iconic statue may be in danger of collapse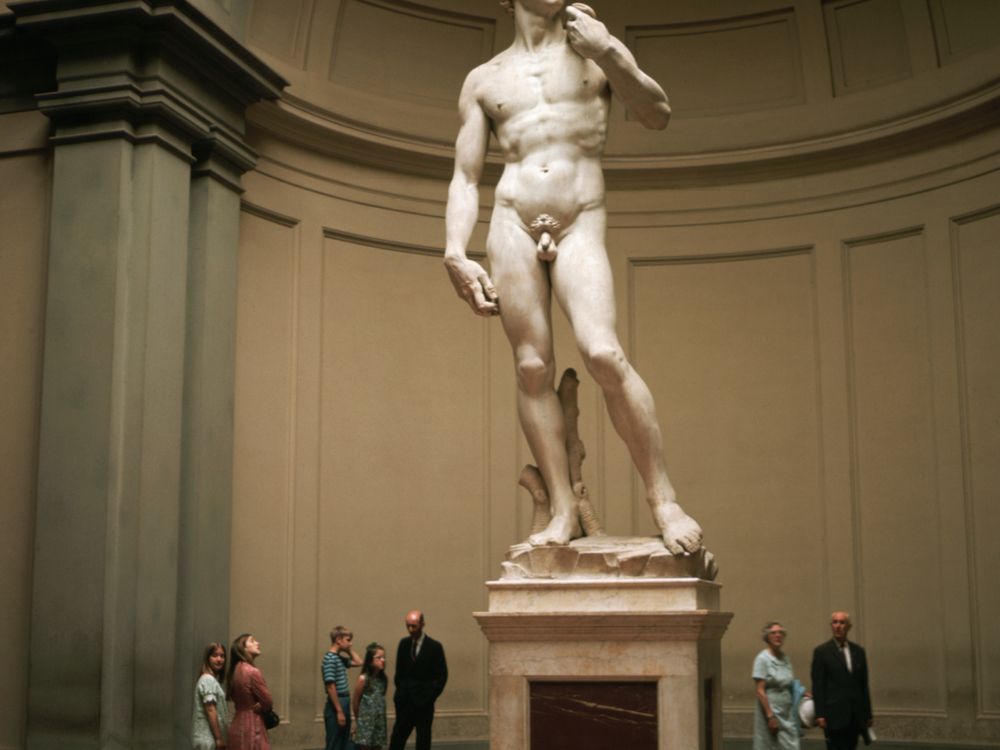 Michelangelo's David's has survived world wars; in the end, the greatest danger to the statue might just be its design.
From the Verge: 
Experts have long said that David is at risk of collapsing due to the poor-quality marble that Michelangelo used, as well as its precarious pose. Because of these structural problems, an earthquake or even vibrations from nearby construction could cause it to fall. To test its stability, researchers from CNR and the University of Florence created small plaster replicas of the sculpture and exposed them to forces stronger than gravity inside a centrifuge. Based on their results, they believe the ankle micro-fractures developed after years of outdoor exposure in a public square, where it leaned forward at an angle of about five degrees. David was put on public display outside a Florentine government building in 1504, when it was first unveiled, before being moved inside the Accademia Gallery in 1873.
It isn't just the ankles that are weak, either. The tree stump near the back of the statue (which also supports the weight of the 5.5 ton sculpture) has similar fractures. Marble, while a favorite of sculptors, is notoriously difficult to preserve, especially outside, in heavily polluted areas.
Even people in Michelangelo's time encountered this problem. The Laocoon group is an ancient marble sculpture dating back to the early first century C.E. It was excavated in Rome in 1506, a few years after the David was unveiled. It went through numerous restorations over the centuries, and experts are still arguing over the proper alignment of the work.