Hundreds of Thousands of Babies Will Receive World's First Malaria Vaccine
The pilot program will focus on Kenya, Ghana and Malawi—countries at the center of the global malaria crisis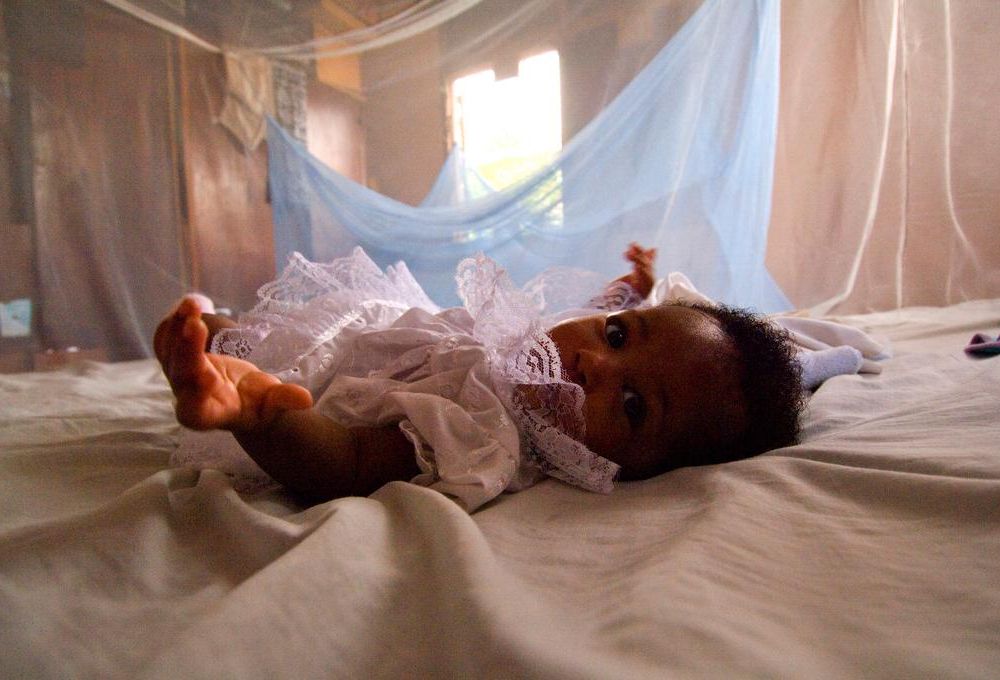 Malaria is caused by tiny parasites and transmitted by the modest mosquito. But it still presents a huge threat worldwide. In 2015 alone, an estimated 429,000 people died of the disease—92 percent of them in Africa. Now, there's a new development in the global fight against malaria, reports Cara Anna for the Associated Press: Three African countries will test the world's first malaria vaccine.
The World Health Organization has chosen Kenya, Ghana and Malawi for the pilot program, which begins next year, Anna reports. The vaccine will be tested on at least 120,000 children between five and 17 months of age in each country as part of the WHO's attempt to eliminate the disease by 2040.
The vaccine, which is called RTS,S, will be used as a "complementary malaria control tool" alongside preventative measures like insecticide-treated nets, according to a press release. The goal of this program is to figure out whether it's feasible to deliver all four of the required vaccinations to kids in the region. "The prospect of a malaria vaccine is great news," says Matshidiso Moeti, the WHO's regional director for Africa, in the release.
Though officials are upbeat, their ambitious attempt to curb the disease faces many challenges. As Smithsonian.com reported in 2015, the vaccine, which was developed in a collaboration between PATH and GlaxoSmithKline with support from the Bill and Melinda Gates Foundation, hasn't been as effective as expected. It requires multiple doses, which present difficulties in terms of logistics. And over time, it grows less effective, requiring a booster shot.
Last year, a follow-up study found that when given in three doses, the vaccine had "negative efficacy" five years after the first shot was delivered for kids who live in places with higher-than-average potential exposure to parasite-bearing mosquitos. That means that kids who received three doses of the vaccine actually contracted malaria more than kids who didn't. As STAT News' Helen Branswell explains, that suggests the vaccine only delays malaria instead of actually preventing it. The new pilot program will give four doses of the vaccine instead, but every additional dose means it will be harder to ensure that kids actually get the follow-up vaccines they need.
There's another challenge, too—the fact that evolving mosquitos are getting better at resisting attempts to quell the disease. But that doesn't mean it's not worth trying the vaccine. Every new tool in the arsenal against malaria means a better chance of some day winning the war—even if no end seems to be in sight.