Hidden Poop Joke Found in 17th-Century Art Owned By Queen Elizabeth
The newly restored Dutch painting depicts a man relieving himself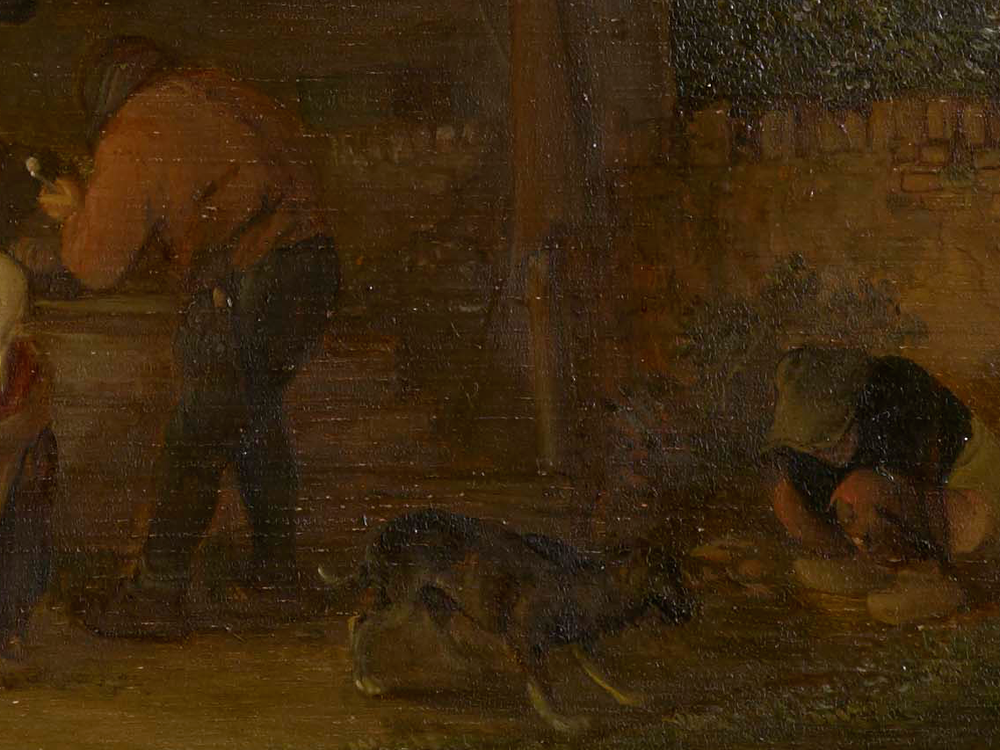 Art restorations can often uncover surprises—a revealing sketch of the Mona Lisa, say, or a forgotten detail obscured by dirt. Now, conservators who recently cleaned a 17th-century painting in Queen Elizabeth II's collection have discovered a different sort of surprise: A once-hidden illustration of a man who is … well, pooping.
The Royal Collection Trust, which manages the art collection of the British royal family, found the bizarre detail in a 1643 work by Dutch painter Isack van Ostade. As conservators began to clean the painting, they realized a bush in the painting's right foreground was not original to the work. When
The painting, which was displayed for years on the walls of the Buckingham Palace art gallery, has been in the royal family's collection since 1810. Curators believe that the man was painted over in 1903. In a release, Desmond Shawe-Taylor, a curator who oversees the royal collection, says that there's a good reason for both the man's pose and the ensuing cover-up:
Dutch artists often include people or animals answering the call of nature partly as a joke and partly to remind viewers of that crucial word 'nature', the inspiration for their art.  Queen Victoria thought the Dutch pictures in her collection were painted in a 'low style'; two years after her death perhaps a royal advisor felt similarly.
Now that van Ostade's potty humor has been uncovered, the painting's title, A Village Fair With a Church Behind, has taken on new meaning. This isn't the first time the Queen's art restorers have uncovered art booty, though: Another "restored" Dutch painting features a tavern sign that depicts two squatting buttocks. The Dutch may have had a thing for bums, but British royals are now the butt of the joke.