Girl Scouts Can Now Sell Cookies Online
But you'll still need to interact with a real, live Girl Scout to gain digital access to their cookies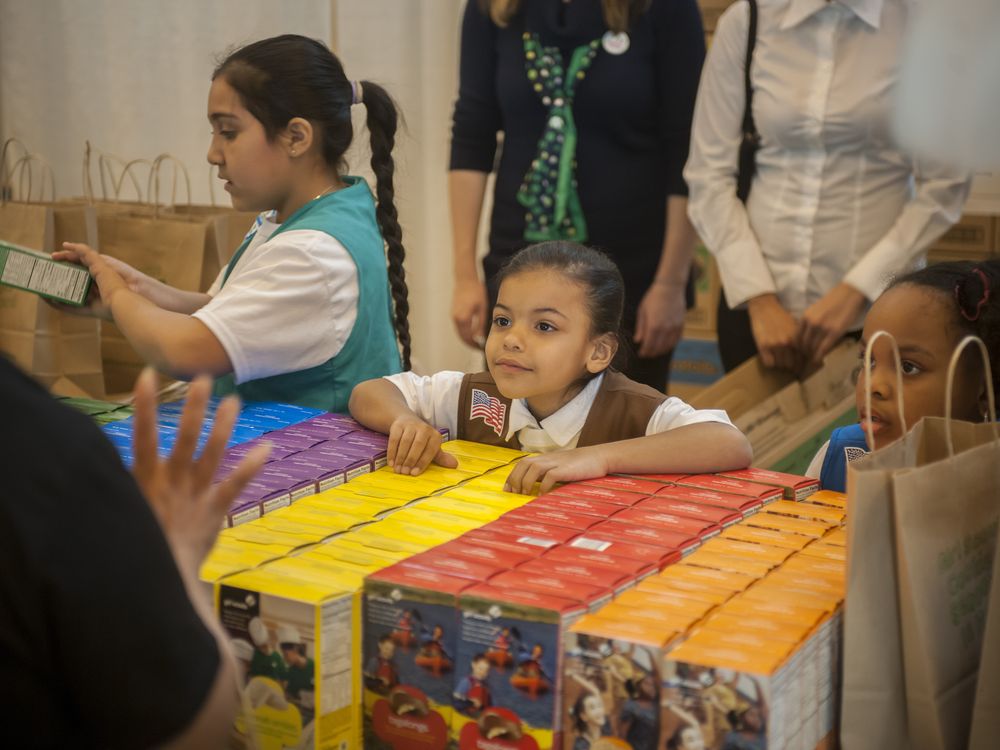 For the first time, Girl Scout cookies will be delivered to your door not by a smiling scout but by the US Postal System. As AP reports, for the first time the beloved cookies—sold for nearly a century now—will be sold online. Around 1 million Girl Scouts will likely sell the cookie both digitally and on foot this year, AP writes. 
Online sales will complement, not replace, the traditional door-to-door, paper-and-pen order forms, AP continues. Girl Scout cookie sales have always meant to teach the young cookie-pushers about entrepreneurship:
"Girls have been telling us that they want to go into this space," said Sarah Angel-Johnson, chief digital cookie executive for the organization covering about 2 million girls. "Online is where entrepreneurship is going."
Girl Scouts can choose to sell cookies via a mobile app or a website that they can personalize with videos. In order to patronize any of these options, you'll need an email invitation from a Girl Scout. And before any of the girls go digital, AP adds, they have to get their parents' permission.