China's Last Emperor Brought This Wristwatch With Him to Prison
He gave the timepiece, which just sold for $6.2 million, to his Russian translator at a Soviet detention camp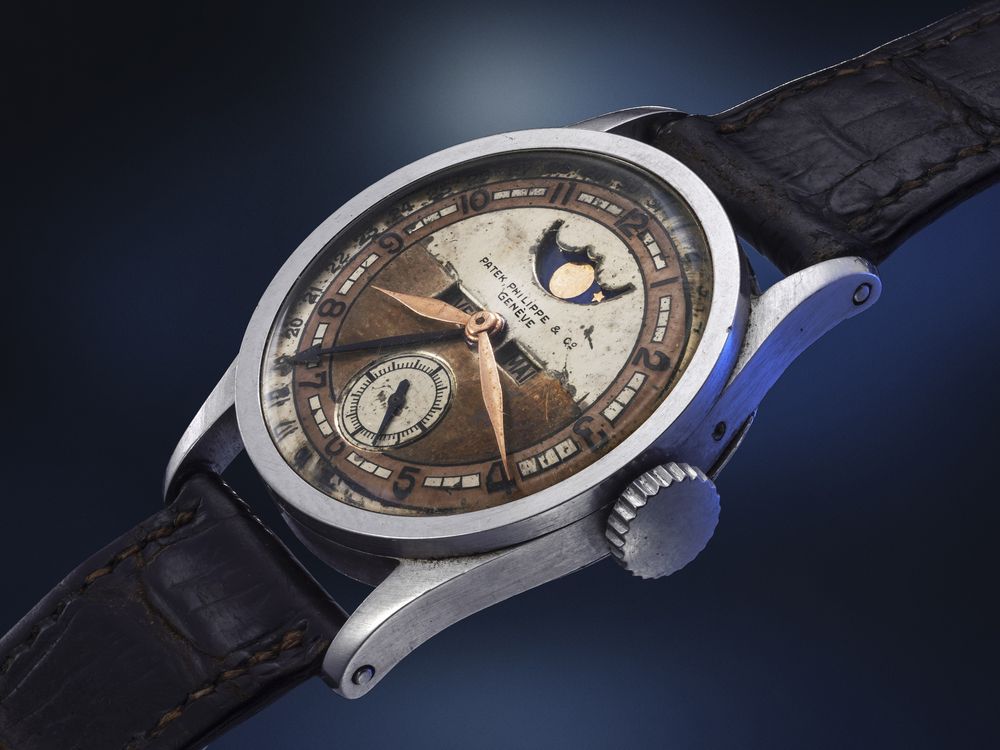 A platinum watch that once belonged to Aisin-Gioro Puyi, the last emperor of China, has sold for $6.2 million, announced Phillips auction house this week. 
That figure far exceeds the pre-auction estimate of $3 million and is the "highest result" for a wristwatch once belonging to an emperor, says Thomas Perazzi, head of watches for Phillips Asia, to Reuters' Joyce Zhou and Jessie Pang.
Puyi, who was the subject of the 1987 Oscar-winning film The Last Emperor, ruled China during the Qing Dynasty between 1908 and 1912. Puyi gave the timepiece to his Russian interpreter, Georgy Permyakov, as a parting gift on his last day in a Soviet prison camp, per the auction house. When Permyakov died, he left the watch to his heirs, who later sold it to an unknown buyer.
Beyond its historical significance, the watch is quite rare: It's one of just eight known watches of its kind made by Patek Philippe, a Swiss company known for its high-end watches and clocks.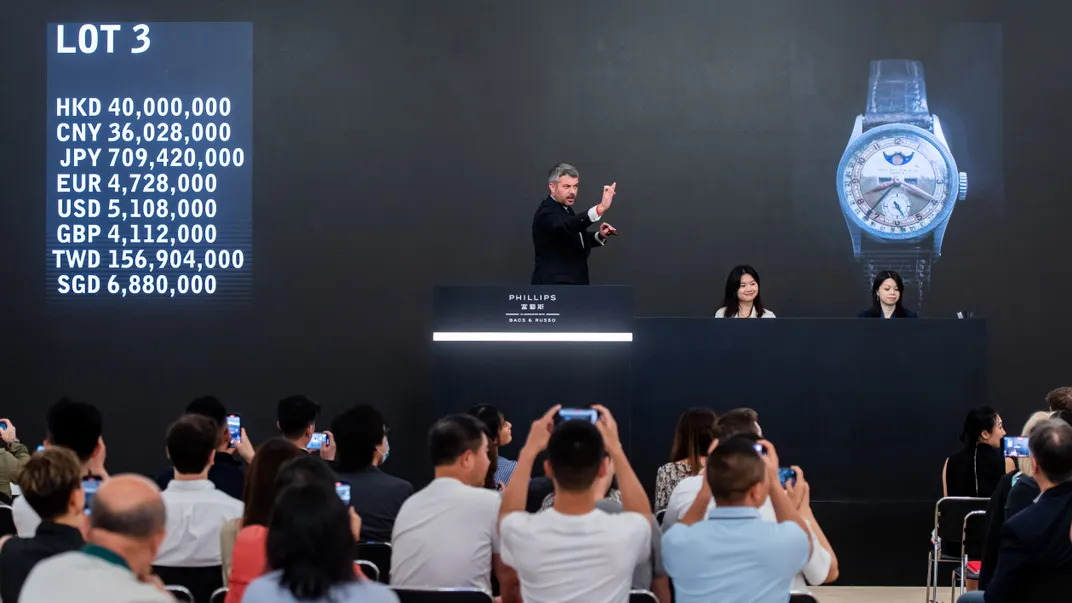 Ahead of the sale, the auction house spent three years collaborating with researchers, scientists, journalists and other experts to verify the watch's history and authenticity. One of those experts was Russell Working, a Chicago-area freelance journalist who interviewed Permyakov and got a glimpse of the watch in 2001.
"[Puyi] knew he was going to be leaving Russia within hours," Working tells the Chicago Sun-Times' Stefano Esposito. "It clearly was just a gesture of friendship."
Puyi became China's emperor in 1908, when he was just 2 years old. Following the Chinese Revolution, he was forced to abdicate the throne in 1912. He changed his name to Henry, but continued residing in the Beijing palace. Between 1934 and 1945, he served as a puppet emperor of Manchukuo, a Japanese-controlled state located in northeastern China.
"Back in the Manchukuo period, Puyi wore this exceptional watch day to day," wrote Aisin-Gioro Yuyan, Puyi's nephew, in his memoir, per the auction house. "I was particularly fond of it, not only because of its superb quality, but also the fact that it was such a personal item of Puyi."
At the end of World War II, the Soviet Red Army captured Puyi after Japan surrendered to the Allies. When they sent him to a prison camp, he was allowed to take some personal belongings—including the wristwatch. During his five-year detention, he grew close to his Russian interpreter, eventually giving him the watch as a gift. 
In 1950, the Soviets returned him to China, where he was held as a war criminal but pardoned about a decade later. He died in 1967.
As for the watch, it still shows some "signs of life" as Aurel Bacs, a senior consultant for the auction house's watch division, tells the New York Times' Simon De Burton. 
"In the course of our research," says Bacs, "we discovered that, during his imprisonment, Puyi asked his servant Li Guoxiong—known as 'Big Li'—to scratch off some of the paint from the dial of the watch in order to determine if, like the case, it was also made from platinum."
Today, the damage from this investigation is still visible on the dial, which is half brass and half off-white in color. 
The slight imperfection just "adds another layer of history," Bacs tells the Times. "It would be wrong to restore it."