Alaska's Most Active Volcano Is at It Again
Pavlof Volcano spews ash 20,000 feet into the air, and scientists warn pilots to steer clear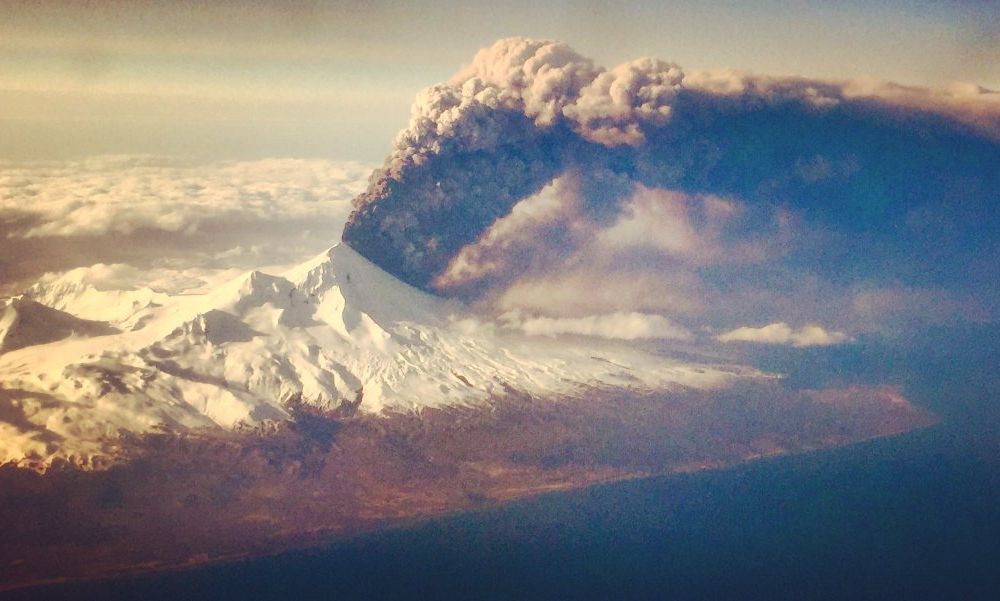 If chilly tundras and icy landscapes come to mind when you think about Alaska, you're not to blame—with an all-time cold record of 80 degrees below zero, the state comes by its frigid reputation honestly. But things are heating up in one part of the state. As Alaska Dispatch News reports, a volcano on the Alaskan Peninsula sent ash 20,000 feet into the air this weekend.
The volcano in question is Pavlof, the Aleutian range's most active stratovolcano. You may recognize the term from other stratovolcanoes like Mt. Fuji and Mt. Etna—steep, layered volcanoes that look pretty, but are the most deadly. When a stratovolcano blows, it can create huge plumes of ash along with fast-moving pyroclastic flows that endanger the people and landscape below.
In this case, Pavlof is spewing ash and creating tremors consistent enough to spur the Alaska Volcano Observatory to change its Volcano Alert Level (a system that helps geologists warn the public about potential dangers) to red, or "eruption is imminent or underway with significant emission of volcanic ash into the atmosphere."
#Alaska's Pavlof Volcano erupts, sending ash over 20,000 feet into the sky. Images via Suomi NPP sat.#Alaskavolcano pic.twitter.com/NKyQUcxtww

— NOAA Satellites (@NOAASatellites) March 28, 2016
ADN writes that in the past, the volcano has created ash plumes up to 49,000 feet high. Though there is a community nearby (Cold Bay, which has a population of 108), the Christian Science Monitor's Story Hinckley notes that the USGS is more concerned about how the plume will affect air traffic. Since up to 30,000 people fly over Alaskan volcanoes a day, the USGS also has upped the volcano's aviation safety code to red.
For volcanologists, the eruption is a great chance to study how Alaskan volcanoes act. For everyone else, it's an opportunity to remember that even in chilly Alaska, things can heat up quickly due to Earth's shifting geological whims.