Social Networking Prairie Dog Style
Prairie dog kisses might help spread the plague, and stopping the most promiscuous rodents could curb that disease's reach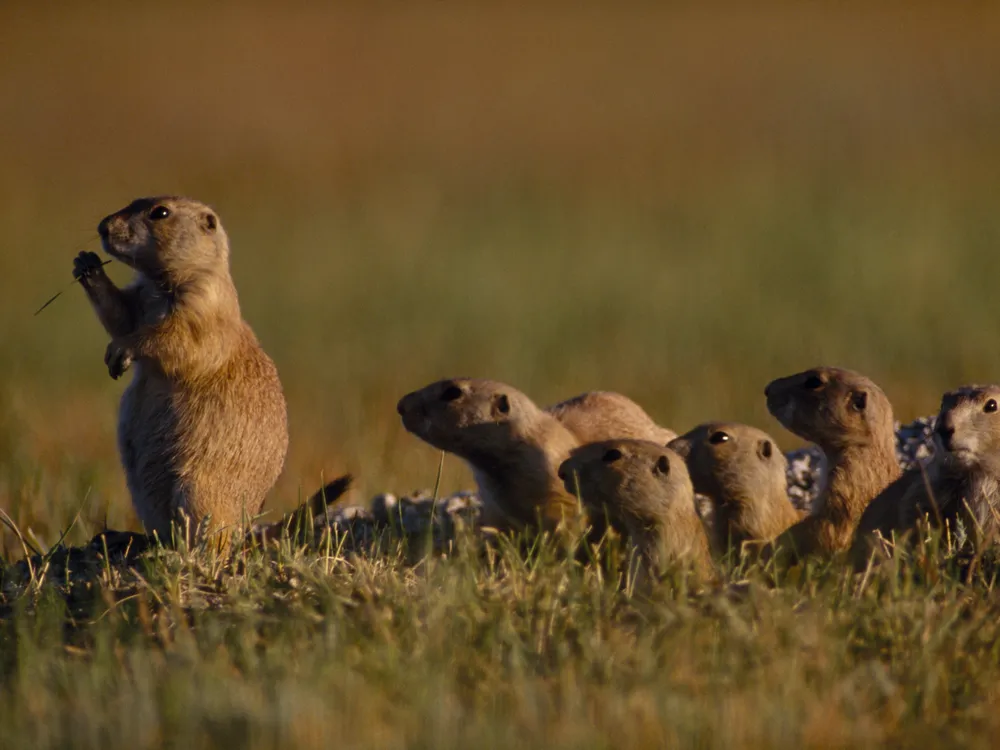 Prairie dogs' complex social networks seemingly rival those of humans. The rodents live in underground colonies composed of up to thousands of individuals. Each colony can be further broken down into groups usually made up of an adult male, several adult females and their babies. And like humans, conflicts often arise within those larger communities.
"All prairie dogs don't get along," Jennifer Verdolin, a postdoctoral fellow at the National Evolutionary Synthesis Center, explained in an email. "They fiercely defend their territories (within a colony) and social groups that live next to each other don't really tolerate other prairie dogs from other social groups coming into their space."
Prairie dogs have a special system for distinguishing friend from foe. When those rodents meet one another out on the range or at the burrow door, they engage in what animal behavior experts refer to as "greet kissing." This is less sweet than it sounds: they actually lock teeth with one another. The teeth lock somehow allows the prairie dogs to determine if they are members of the same group. If they are, they part ways and go about their business. But if not, they may engage in an aggressive tussle or a high-speed chase.
Verdolin and researchers from and North Carolina State University wanted to dig even deeper into the complexities of prairie dog relationships. Statistical tools developed to analyze human social networks, they thought, might offer some useful insight in this case, too.
For one year, the researchers observed Gunnison's prairie dogs from three populations in Arizona composed of two colonies—one of which was split in half by a road that forced individuals to interact with those on the other side only vocally. Individual prairie dogs were marked with microchips and hair dye so the researchers could tell them apart. They collected a wide variety of social data, then specifically focused on greet kissing interactions for their statistical analysis.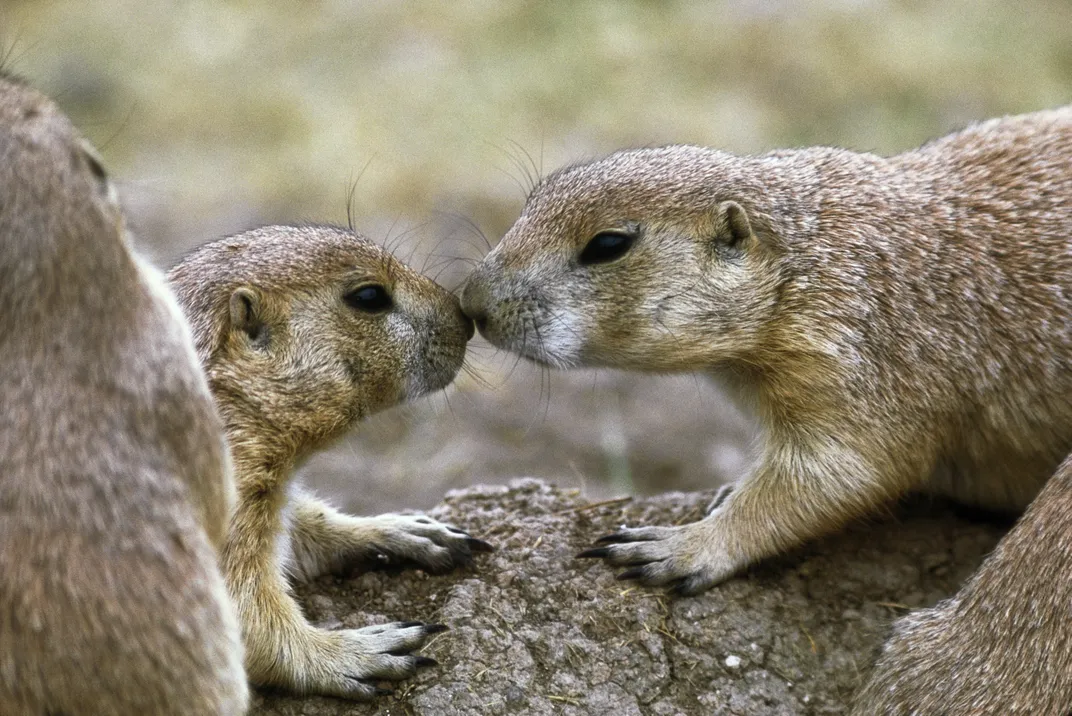 Most prairie dogs behaved as expected—sticking to their own and avoiding interaction with strangers. They were surprised to find, however, that distinct substructures emerged that transcended family groups. First identified through traditional observations, the researchers found that each substructure tended to concentrate around a "hub" individual. Members of those cliques did not necessarily have to be related.
"One interesting, yet to be answered question is do prairie dogs, like dolphins, have special associations?" Verdolin said. "In other words, do prairie dogs have friends?"   
In addition, some prairie dogs escaped the traditional social constraints preventing intra-colony socializing. Those "bridge" individuals acted as furry ambassadors to foreign groups. The rodent connectors—which were all female—were able to move between groups without being attacked, the researchers report in the journal Ecological Complexity.
What's more, "We found that, using social network analysis techniques, we can identify prairie dog social groups with a small subset of the data currently used to identify these groups, saving hours and hours of researcher time," Amanda Traud, a doctoral candidate in biomathematics at NC State University and co-author of the paper, said in an email. In other words, figuring out which prairie dogs are ambassadors or heads of cliques can paint an adequate picture of the interconnectedness of and between colonies.
This finding is very important for conservation efforts. For example, sometimes are moved in an attempt to save the colony before workers break ground on new construction, although "In many cases, developers have bulldozed over colonies, burying the prairie dogs alive," Verdolin said.
But those who do try to save the critters may end up doing harm—a prairie dog that happens to be relocated with the wrong group risks being attacked. As Traud explained, keeping social groups together when moving colonies can further increase their chance of survival. 
The findings could also have some disease management applications. Prairie dogs are notorious carriers of the bubonic plague. They occasionally transfer infected fleas to domestic dogs and cats, and those disease-carrying pests can also transfer to other wildlife, including endangered black-footed ferrets. The plague also decimates the prairie dogs themselves, sometimes leading to mass die-offs.
Just as with humans, close contact with infected individuals spreads the disease—and who better to spread it than those kiss-prone bridge individuals? Quarantining those extra social individuals on a case-by-case basis, the researchers think, could hold promise for curbing the spread of the disease, limiting it to a single group rather than an entire population.