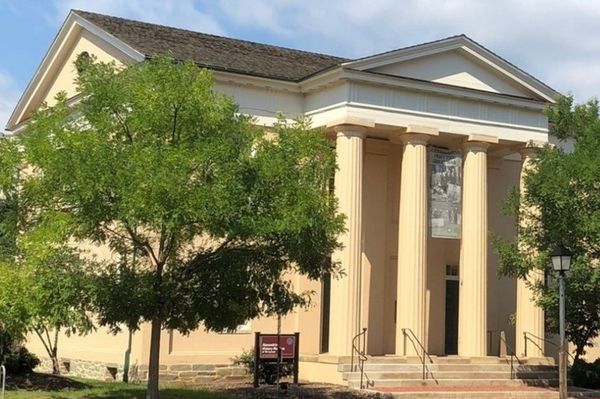 The Alexandria History Museum at the Lyceum
201 S. Washington Street, Alexandria, VA 22314 - United States
Citizens of Alexandria first formed the Lyceum Company in 1838 as part of a larger lyceum movement in America. Communities, especially in the Northeast and Midwest, established lyceums to promote education locally. They took the name "lyceum" from the temple dedicated to Apollo Lyceus where Aristotle founded the Peripatetic school of philosophy in 334 BCE. In Alexandria, men, women, and children attended lectures, participated in debates, and attended various entertainments at Lyceum Hall.
During the Civil War, the building served as a military hospital, quarters for troops, and a meeting space. After the war, it was a private residence, office building, home of the chamber of commerce, and the first U.S. Bicentennial Center. Today, as the Alexandria History Museum at The Lyceum, the site offers exhibitions, public programs, a museum store, and facility rentals.
Exhibits
The Museum's main galleries, which provide a chronological overview of Alexandria's history, are open.
Participation in Museum Day is open to any tax-exempt or governmental museum or cultural venue on a voluntary basis. Smithsonian magazine encourages museum visitation, but is not responsible for and does not endorse the content of the participating museums and cultural venues, and does not subsidize museums that participate.