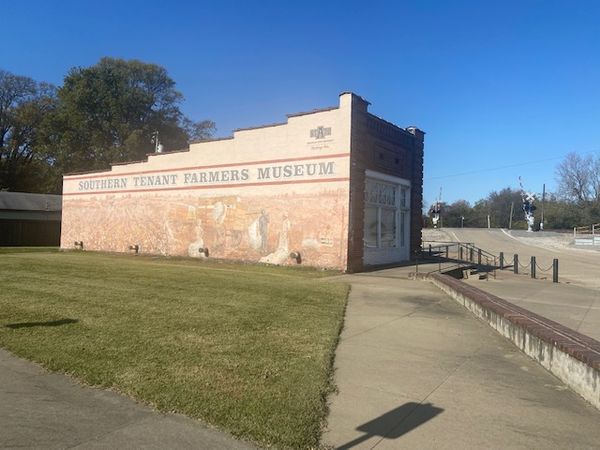 Southern Tenant Farmers Museum
117 North Main Street, Tyronza, AR 72386 - United States
The Southern Tenant Farmers Museum enhances knowledge and understanding of tenant farming and agricultural labor movements in the Mississippi River Delta, in an effort to preserve the history and promote the legacy of sharecropping, tenant farming and the farm labor movement. The museum is located in the historic Mitchell-East Building in Tyronza, Arkansas, with the restoration of this building and development of the museum made possible through grants from the Arkansas Natural and Cultural Resources Council and a "We the People" Challenge Grant from the National Endowment for the Humanities.
Exhibits
We now offer a combination tour with Dyess Colony: Johnny Cash Boyhood Home and Southern Tenant Farmers Museum at 10:00 AM and 1:00 PM.
Participation in Museum Day is open to any tax-exempt or governmental museum or cultural venue on a voluntary basis. Smithsonian magazine encourages museum visitation, but is not responsible for and does not endorse the content of the participating museums and cultural venues, and does not subsidize museums that participate.