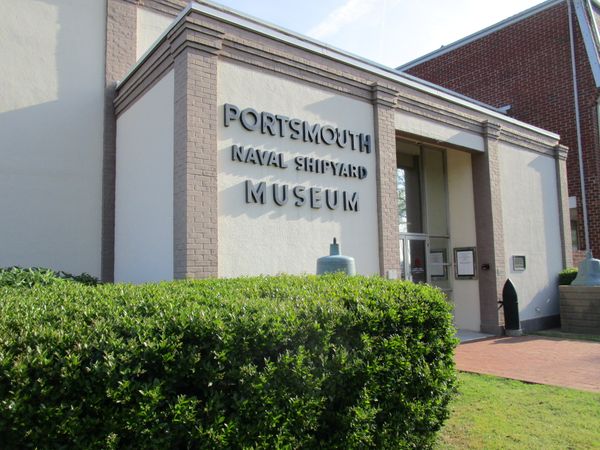 Portsmouth Naval Shipyard Museum
2 High St., Portsmouth, VA 23704 - United States
Explore the fascinating history of one of America's most historic cities and one of its largest and oldest naval shipyards at the Portsmouth Naval Shipyard Museum. The city and the shipyard's history have been intertwined since the founding of Gosport Shipyard (today's Norfolk Naval Shipyard) in the mid-1700s. In the gallery, you'll find beautiful ship models, rare military uniforms, artifacts, and exhibits interpreting 18th, 19th, and 20th century life in Portsmouth, Virginia.
Exhibits
Our exhibits span from the Colonial period when Portsmouth and its shipyard (today's Norfolk Naval Shipyard in Portsmouth, VA), were founded to the 20th century when Portsmouth serves as home to the Navy's largest shipyard. We exhibit rare uniforms, paintings, ship models, and other artifacts that illuminate the centuries of history along this very busy stretch of the Elizabeth River and Hampton Roads.
Participation in Museum Day is open to any tax-exempt or governmental museum or cultural venue on a voluntary basis. Smithsonian magazine encourages museum visitation, but is not responsible for and does not endorse the content of the participating museums and cultural venues, and does not subsidize museums that participate.