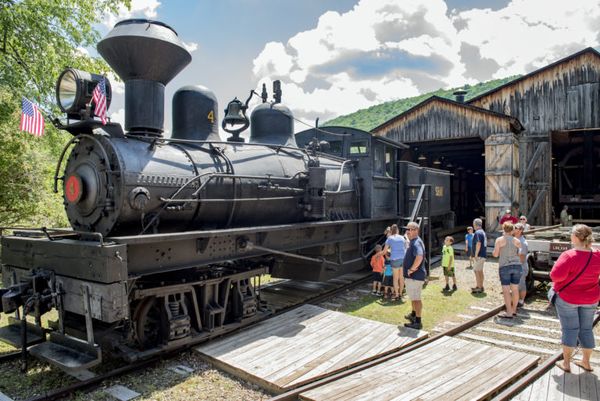 Pennsylvania Lumber Museum
Pennsylvania Lumber Museum,5660 US Route 6 West, Ulysses Twp, PA 16922 - United States
The Pennsylvania Lumber Museum is a fun and educational experience for the entire family. Nestled in the wooded mountains of Potter County, the museum invites visitors to discover the courageous yet reckless spirit of Pennsylvania's lumbering past while learning to care for the forests of the future.
Exhibits
Interactive exhibits in our Visitor Center simulate activities such as swinging an ax, sawing a tree, piloting a log raft and racing locomotives for a hands-on experience with history. Outdoor exhibits located across our 10-acre campus include a re-created early 20th century lumber camp, a 70-ton Shay geared-locomotive and Barnhart log loader, and a log cabin built by the C.C.C. Our operable steam-powered sawmill is run three times a year at our Spring Show, Bark Peelers' Festival, and Fall Show events. Check our EVENTS PAGE for a list of all special demonstrations, programs, and activities.
Participation in Museum Day is open to any tax-exempt or governmental museum or cultural venue on a voluntary basis. Smithsonian magazine encourages museum visitation, but is not responsible for and does not endorse the content of the participating museums and cultural venues, and does not subsidize museums that participate.