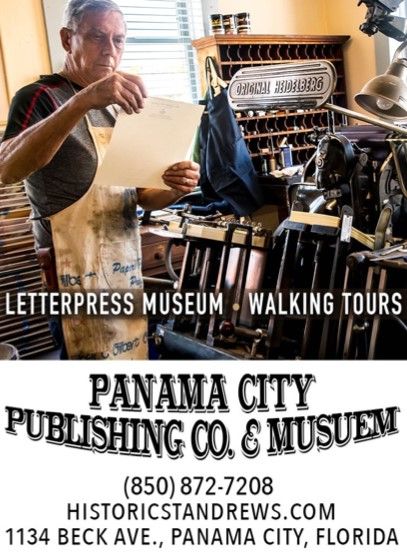 Panama City Publishing Company Museum
1134 Beck Ave, Panama City, FL 32401 - United States
The Publishing Company bldg was constructed by one of Panama City's Founding Fathers, George West, & his wife Lillian, in 1920. This first brick building in St. Andrews houses the furnishings, letter presses & type used from 1920 through today. Admission is free.
Exhibits
Our exhibit in September will be INK! We will be examining ink throughout history, especially the indigo ink produced in Northwest Florida. We will have demonstrations and hands on opportunities for our visitors to experience ink.
Participation in Museum Day is open to any tax-exempt or governmental museum or cultural venue on a voluntary basis. Smithsonian magazine encourages museum visitation, but is not responsible for and does not endorse the content of the participating museums and cultural venues, and does not subsidize museums that participate.