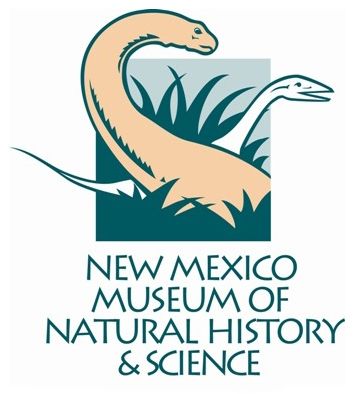 NM Museum of Natural History& Science
1801 Mountain Rd, Albuquerque, NM 87104 - United States
The New Mexico Museum of Natural History and Science preserves and interprets the distinctive natural and scientific heritage of our state through our extraordinary collections, research, exhibits, and programs designed to ignite a passion for lifelong learning.
Exhibits
Our core exhibits offer a journey through billions of years of New Mexico's natural history, from the formation of the universe to the present day.
On temporary display:
Outbreak highlights the human causes of viruses, such as land-use change, urbanization, and industrialized food production, as well as their consequences for communities, societies, and the global population. When people move into or change an environment, microbes that cause illness can "jump" from wildlife to humans and cause disease outbreaks that can spread internationally. Tracking down and responding to these outbreaks requires coordinated detective work from people in many professions.
What's the Buzz? Why Honeybees matter. The exhibit explores how humans for thousands of years have kept honey bees for food and other bee products. Humans have mastered not only the ability to hunt for honey in natural beehives, but they also maintain their own colonies of bees for reliable supplies of honey and beeswax.
Check out more exhibits on our website!
Participation in Museum Day is open to any tax-exempt or governmental museum or cultural venue on a voluntary basis. Smithsonian magazine encourages museum visitation, but is not responsible for and does not endorse the content of the participating museums and cultural venues, and does not subsidize museums that participate.