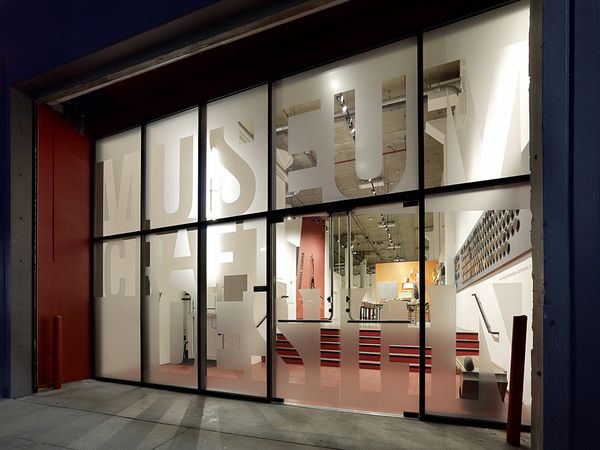 Museum of Craft and Design
2569 Third Street, San Francisco, CA 94107 - United States
The Museum of Craft and Design (MCD) is San Francisco's only museum devoted to craft and design. Founded in 2004, MCD showcases designers, makers and artists through an exciting and distinctive series of craft and design-focused exhibitions and public programs. As a non-collecting institution, the museum actively collaborates with artists, designers, museums and universities, as well as design venues and practitioners to create inspirational experiences in the world of craft and design for visitors of all ages.
Exhibits
In collaboration with Creativity Explored, the Museum of Craft and Design is excited to present a fashion-related exhibition featuring unique designs by over 50 Creativity Explored artists. "Mode Brut" will highlight their practices through textile-based work while inviting collaborators (artists, designers, and brands) to produce and design alongside artists with developmental disabilities.
The exhibition challenges museumgoers to think past the familiar modes of apparel by redefining what, and who, is fashionable. It encourages viewers to consider the role fashion can play in responding to questions about accessibility, gender roles, and identity, through the lens of artists with developmental disabilities and at the corner of Visual Arts, Fashion, and Outsider Art. Mode Brut explores the possibility of reinventing the concept of fashion: using odd materials or recycled fabrics, thinking about gender and gender identity through fashion, considering body shapes for adaptive clothing, and more. The display will follow, allowing organic narratives to take place while using the "fashion show" segment as the center of the story, aiming to create stylish, innovative, and humorous compositions.
Focusing on art practice as fashion, the exhibition will feature four collections of inspiring new fashions made by designer teams alongside local artists with developmental disabilities: Creativity Explored Studio Line, community art collective Bonanza, Queer advocate and model Yanni Brumfield, and San Francisco-based Haute Couture fashion brand Tokyo Gamine.
Participation in Museum Day is open to any tax-exempt or governmental museum or cultural venue on a voluntary basis. Smithsonian magazine encourages museum visitation, but is not responsible for and does not endorse the content of the participating museums and cultural venues, and does not subsidize museums that participate.