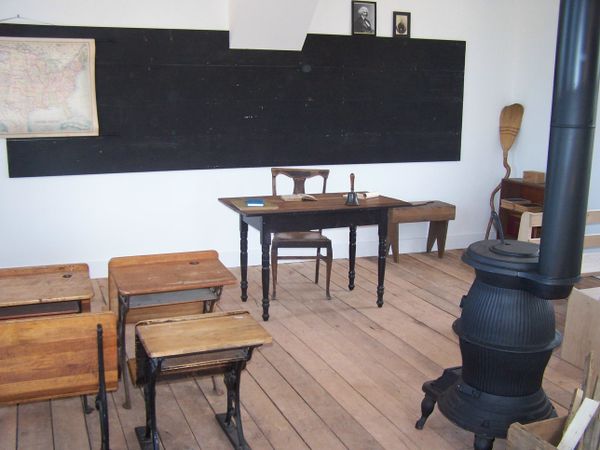 Lucasville School
10516 Godwin Drive, Manassas, VA 20110 - United States
Lucasville School (1885-1926) is a reconstructed one-room schoolhouse dedicated to interpreting post-Civil War African-American education in Prince William County Virginia. Lucasville School is Prince William County's only extant one-room school built for African-American children. It is preserved so visitors may discover the people who once learned and taught in this small but significant building. It reminds us of earlier County citizens' efforts to challenge racism and create an effective and lasting public education system.
Exhibits
Are you excited that school has started again? Going to school was very different a hundred years ago than it is today. Visit the one room school at Lucasville to learn about the different ways that students learned in a segregated society. Try some of the tools used to teach students in school, the games they played and even make a craft to take home! Admission is Free.
Participation in Museum Day is open to any tax-exempt or governmental museum or cultural venue on a voluntary basis. Smithsonian magazine encourages museum visitation, but is not responsible for and does not endorse the content of the participating museums and cultural venues, and does not subsidize museums that participate.