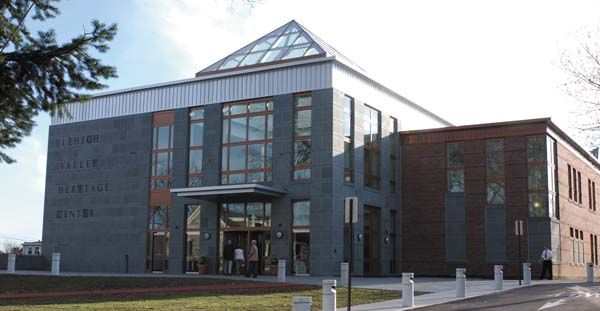 Lehigh Valley Heritage Museum
432 W. Walnut St., Allentown, PA 18102 - United States
The Lehigh Valley Heritage Museum tells the fascinating Lehigh Valley story of American history. From tales of Native Americans to the enduring legacy of the Pennsylvania Germans, to the toil of immigrants in the mills, and modern life in the region, you'll find it all here.
Exhibits
Native Americans: First Americans, A Diverse & Evolving History
This exhibit explores Native American archaeology and history.
The American Presidency
The Presidential Exhibit features Presidential portraits, campaign buttons, and commemorative pieces related to individual presidents such as Abraham Lincoln, Franklin Delano Roosevelt, and John F. Kennedy.
The Life & Legacy of General Harry C. Trexler
Explore the inspiring life and legacy of General Harry C. Trexler, industrialist, conservationist, and philanthropist.
The Evolution of the Lehigh Valley
Participation in Museum Day is open to any tax-exempt or governmental museum or cultural venue on a voluntary basis. Smithsonian magazine encourages museum visitation, but is not responsible for and does not endorse the content of the participating museums and cultural venues, and does not subsidize museums that participate.