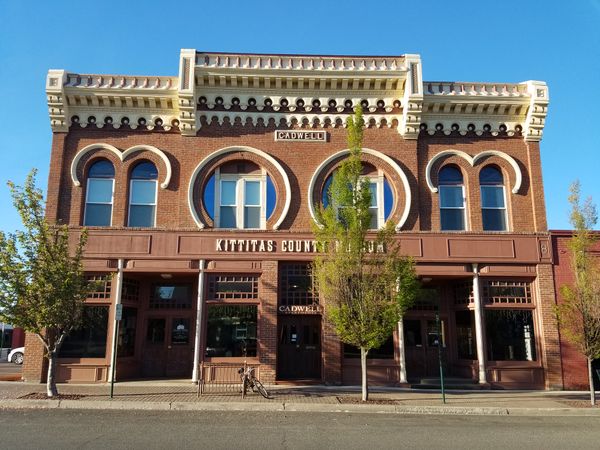 Kittitas County Historical Museum
114 E 3rd Ave, Ellensburg, WA 98926 - United States
The Kittitas County Historical Museum collects, preserves, and shares the history of Kittitas County, Washington. Housed in the historic Cadwell Building, built in 1889, and located in the heart of historic Downtown Ellensburg, the Museum features more than 50 different exhibits spanning the history the County from the distant past to the present day.
The Kittitas County Historical Society has been in existence since 1961 and in its current location since 1974.
Exhibits
With over 50 exhibits in six different exhibit rooms (all located on one accessible floor), there is so much to see and explore. Highlights include the Museum's Antique Auto collection, Rocks and Minerals display, dedicated Military Room, working neon sign display, local Indigenous basketry and beadwork display, and so much more.
On Saturday, September 17, 2022 -- and anytime -- guests can request a scavenger hunt at the front desk to explore the Museum. Different levels of difficulty exist for each hunt, as well as total number of searchable items (like 5 items per room or 10 items per room). There will also be a Downtown Ellensburg Scavenger Hunt available for those interested.
Participation in Museum Day is open to any tax-exempt or governmental museum or cultural venue on a voluntary basis. Smithsonian magazine encourages museum visitation, but is not responsible for and does not endorse the content of the participating museums and cultural venues, and does not subsidize museums that participate.