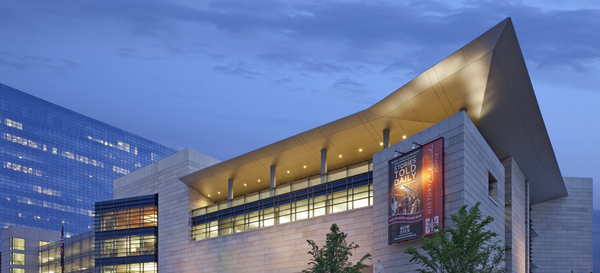 History Colorado Center
1200 Broadway, Denver, CO 80203 - United States
Artifacts, stories, and art intermingle to tell the tale of Colorado and the American West. The museum is designed for multi-generational audiences and consists of several exhibits spanning four floors, capturing the pioneering and individualistic spirit of Colorado.
Exhibits
Colorado's story is constantly evolving, and new exhibitions and displays Building Denver, Borderlands of Southern Colorado, Forty Years on the 'Fax, Liberated: America Fights for Democracy in World War II, and "Brick & Soul" by Armando Geneyro bridge the gap between the history of this great state and its impact on the here and now.
Participation in Museum Day is open to any tax-exempt or governmental museum or cultural venue on a voluntary basis. Smithsonian magazine encourages museum visitation, but is not responsible for and does not endorse the content of the participating museums and cultural venues, and does not subsidize museums that participate.