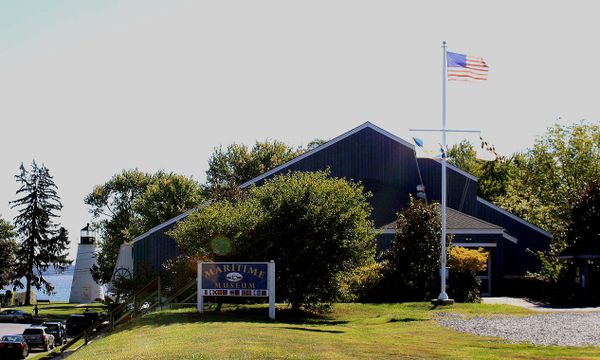 Havre de Grace Maritime Museum
100 Lafayette Street, Havre de Grace, MD 21078 - United States
The Havre de Grace Maritime Museum is situated where the Susquehanna River meets the Chesapeake Bay. It tells the story of this region's rich maritime heritage. Teeming with numerous species of flora and fauna and having highly navigable waters, this unique setting has been the perfect backdrop for generations of inhabitants - from the earliest Native Americans over 10,000 years ago, to the first European colonists in the 1600s, to today's thriving community of the 21st century. Our mission is to collect, document, preserve, and interpret the maritime skills and cultural heritage of the Lower Susquehanna River and Upper Chesapeake Bay region.
Exhibits
Our exhibits include "Working on the Bay," which features artifacts and stories from many ways in which people used the bay to make a living over the past 200 years, "Depopulation of Waterfowl," describing the impacts of the popular sport of duck hunting in the area, "The Ship's Bridge," which showcases vintage navigation equipment, and "Beyond Jamestown," which documents the voyage of John Smith through the Upper Bay region.
Participation in Museum Day is open to any tax-exempt or governmental museum or cultural venue on a voluntary basis. Smithsonian magazine encourages museum visitation, but is not responsible for and does not endorse the content of the participating museums and cultural venues, and does not subsidize museums that participate.