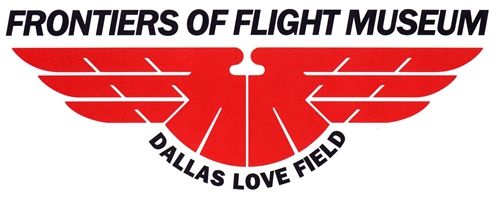 Frontiers of Flight Museum
6911 Lemmon Avenue, Dallas, TX 75209 - United States
From early flight to modern space exploration, Frontiers of Flight Museum offers a unique learning environment for students of all ages. Our education programs are designed to apply science, technology, engineering, and mathematics (STEM) principles to the area of aviation and space flight through museum tours and classroom educational programs. We offer several classroom, planetarium, and auditorium educational programs in both STEM and Social Studies content areas, specifically aligned with TEKS requirements.
In 1963, George Haddaway, a noted aviation historian and the publisher of "Flight" magazine, donated his enormous collection of artifacts and archival materials to The University of Texas. This "History of Aviation Collection" was moved from Austin to The University of Texas at Dallas (UTD) in the late 1970s. In 1988, because of problems with public access and space limitations, UTD and Mr. Haddaway forged an agreement with a group of Dallas leaders to make possible the display of part of the collection, in particular most of the physical artifacts at an off-campus site. With the leadership of Senator Kay Bailey Hutchison, the late William E. "Bill" Cooper, and Jan Collmer, the Frontiers of Flight Museum was formed in 1988 as a 501(c) 3 non-profit organization. The City of Dallas agreed to provide space on the mezzanine level of the main terminal building at Love Field. With donations from corporations, individuals, and foundations, exhibits over 5,500 square feet were made available to the public in June 1990. For several years the museum also sponsored popular air shows at Dallas Love Field, but these were discontinued in the early 2000s as traffic increased at Love Field.
The public's enthusiasm for the Museum and its desire to see more aircraft close-up, along with the increasing attendance, prompted the leadership to embark on an ambitious plan to build the Museum that stands today. A State Transportation Enhancement grant of $7.2 million, along with required matching private gifts of over $2 million enabled construction of the 100,000 square foot Museum, and the new facility opened in June 2004.
Military, commercial, and general aviation, as well as space flight, are represented at the Museum. The Museum's working relationship with the History of Aviation Collection at UTD allows access to UTD's world-renowned aviation collections. As an official affiliate of the Smithsonian Institution, the Frontiers of Flight Museum is able to draw major traveling exhibitions.
Exhibits
Frontiers of Flight Museum is partnering with WeatherCon 2020 on Museum Day 2020: Enjoy aviation history and all things weather-related! There will be informative exhibits, interactive activities, appearances by WBAP radio and WFAA TV Weather Team personalities, storm chasers, and much more! Informative sessions and hands-on experiences. All are taking place within the Frontiers of Flight Museum and showcasing the Museum's aviation history galleries, aircraft, and artifacts. An educational, fun, and free day for families!
Join us for all of the WBAP Weather Con fun on April 4 at Frontiers Of Flight Museum. Come on out and say hello to the team.
Don't forget the event is free and open to the public!
Participation in Museum Day is open to any tax-exempt or governmental museum or cultural venue on a voluntary basis. Smithsonian magazine encourages museum visitation, but is not responsible for and does not endorse the content of the participating museums and cultural venues, and does not subsidize museums that participate.