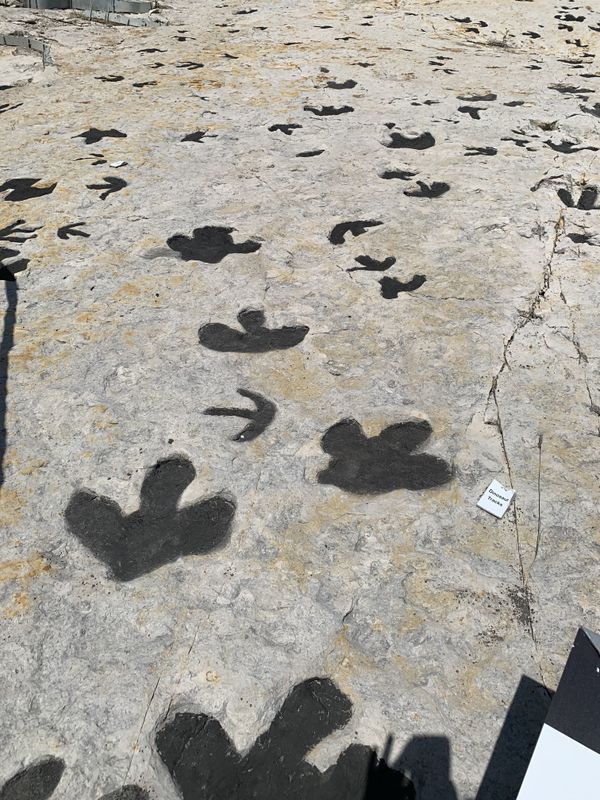 Dinosaur Ridge
16831 W Alameda Pkwy, Morrison, CO 80465 - United States
Dinosaur Ridge is the site of the first ever Stegosaurus and Apatosaurus fossils discovered in 1877 during the Bone Wars. This easily accessed outdoor museum gives visitors the opportunity to see the dinosaur tracksite paleontologists ranked #1 in the USA, including hundreds of tracks and fossilized bones remaining in the sandstone of the Dakota Ridge, part of the Morrison Fossil Area National Natural Landmark near the town of Morrison, Colorado just west of Denver.
Rocks on the west side of the ridge are Jurassic Period age, and those on the east side were formed during the Cretaceous period. Trained tour guides including volunteer geologists are available to interpret the fossils and rock formations for guests. The ridge trail is paved and open to the public to walk for free, and signage explains each notable site along the way. An audio tour is also available for download.
Two Visitor Centers are located on either side of the Ridge trail, including exhibits and gift shop items.
Exhibits
Museum Day includes free entry to the Exhibit Hall in the Main Visitor Center, also known as Trek Through Time. Fossils and replicas, along with illustrated diagrams depict the environment and its plant and animal life present at Dinosaur Ridge during the Jurassic and Cretaceous time periods. A sandbox with souvenir fossils kids can dig up and keep is also part of the exhibit experience.
Free walking tours of Dinosaur Ridge Trail are available from sunrise to sunset.
Participation in Museum Day is open to any tax-exempt or governmental museum or cultural venue on a voluntary basis. Smithsonian magazine encourages museum visitation, but is not responsible for and does not endorse the content of the participating museums and cultural venues, and does not subsidize museums that participate.