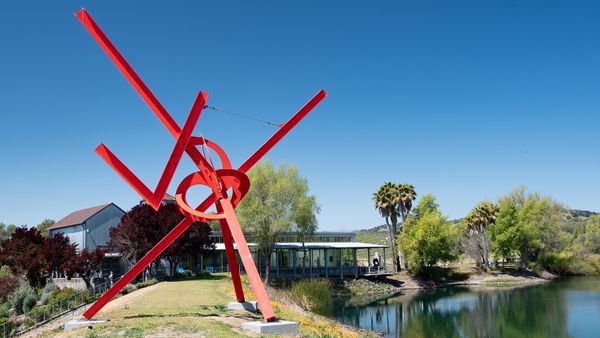 di Rosa Center for Contemporary Art
5200 Sonoma Highway, Napa, CA 94558 - United States
located in scenic napa valley, di rosa center for contemporary art engages its community in the connective power of art and nature through its permanent collection of northern california art, contemporary exhibitions, and thought-provoking educational programs that inspire creativity and curiosity.
Exhibits
Gallery 2
di Rosa presents contemporary exhibitions by Bay Area-based artists and an array of educational programs for all ages, in addition to maintaining a permanent collection of notable works by artists with ties to the Bay Area from the mid-twentieth century to the early 2000's.
Gallery 1
Adia Millett: force of nature
Working across a range of media — from paintings and textiles to sculpture and sound installation — Oakland-based artist Adia Millett creates bright, fractal compositions that skirt the boundary between landscape, figure and abstraction.
For Force of Nature, Millett spent six months in intermittent residency at di Rosa. Roaming the landscape, she harvested images, materials and sounds that were incorporated into a vibrant series of works exploring our ancestral connection to the earth.
Participation in Museum Day is open to any tax-exempt or governmental museum or cultural venue on a voluntary basis. Smithsonian magazine encourages museum visitation, but is not responsible for and does not endorse the content of the participating museums and cultural venues, and does not subsidize museums that participate.