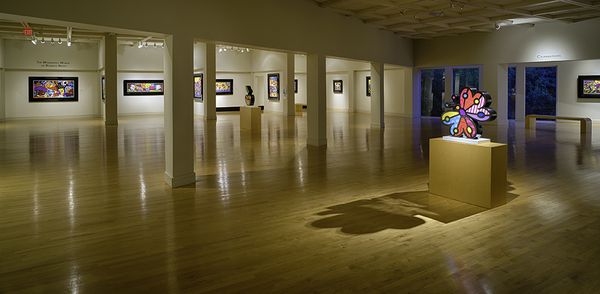 Coral Springs Museum of Art
2855 Coral Springs Drive Suite A, Coral Springs, FL 33065 - United States
Since its opening in early 1997, Coral Springs Museum of Art has served Palm Beach, Broward and Miami-Dade Counties, Florida. The Museum focuses on highlighting present day, nationally recognized and Florida artists who create Traditional, Modern, Postmodern and Digital art.
Exhibits
- Main Gallery:
Mike Rivamonte
August 30 - October 16, 2021
- East Gallery & Kuhn Family Gallery:
Florida Watercolor Society
September 4 - November 15, 2021
Participation in Museum Day is open to any tax-exempt or governmental museum or cultural venue on a voluntary basis. Smithsonian magazine encourages museum visitation, but is not responsible for and does not endorse the content of the participating museums and cultural venues, and does not subsidize museums that participate.