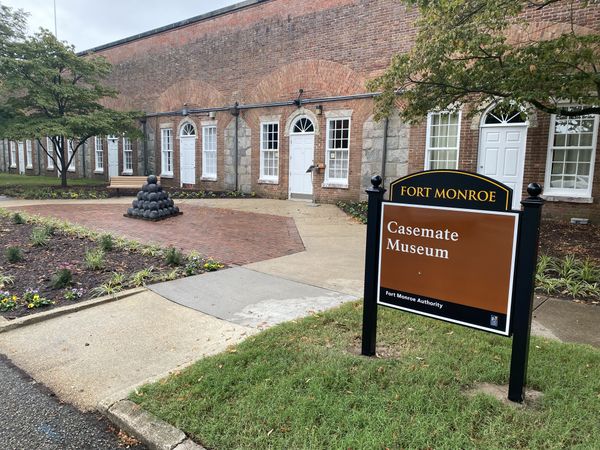 Casemate Museum
20 Bernard Road, Fort Monroe, VA 23651 - United States
The Casemate Museum is located within the walls of the largest masonry fort constructed in the United States. The museum chronicles over 400 years of history of Point Comfort and Fort Monroe where many decisions were made that impact the foundation and future of the United States. Housed inside the original casemates where several of the fort's large guns remain in place, exhibits and dioramas explain the construction of the fort, what daily life was like through the ages and tell the stories of the many famous, and infamous, people who were here. In addition to the Casemate Museum, is the Visitor & Education Center which has additional galleries that share some of the earlier history of the land known as Point Comfort prior to the construction of Fort Monroe.
Exhibits
On Saturday, September 17,2022, the Fort Monroe Authority will have scavenger hunt booklets available at the front desk of the Visitor & Education Center. The scavenger hunt will guide you to multiple locations around the fort which have had an impact on the American Experience. Come out and explore Fort Monroe's vast history and share with us what you've learned!
Participation in Museum Day is open to any tax-exempt or governmental museum or cultural venue on a voluntary basis. Smithsonian magazine encourages museum visitation, but is not responsible for and does not endorse the content of the participating museums and cultural venues, and does not subsidize museums that participate.