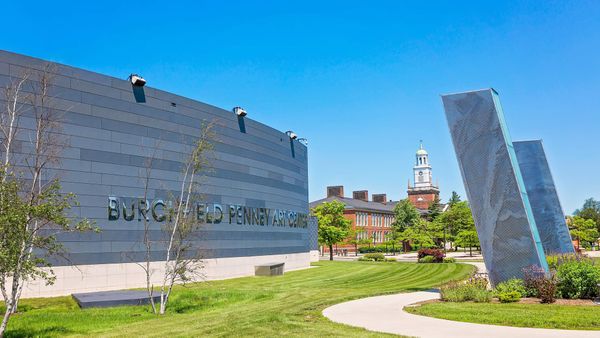 Burchfield Penney Art Center
1300 Elmwood Avenue, Buffalo, NY 14221 - United States
The Burchfield Penney Art Center is the heart of Western New York culture, celebrating the region's diverse art and artists, preserving their vital legacy through a growing permanent collection and professionally managed archives.
The Center is also home to the world's largest collection of Charles E. Burchfield's work, including paintings, sketches, journals, even a re-creation of the artist's studio. This American Master's vision, his constant exploration and reinvention, inspires everything we do at the Center. But his work is only part of what's experienced here.
We are a vibrant arts center, curating and contextualizing a dynamic range of engaging exhibitions, events and programs, educational impacts, and inspiring connections that honestly reflect our individual humanity, while revealing and strengthening the common bonds that vitalize our community.
Exhibits
Please visit our website for current exhibitions and offerings.
Exhibitions: https://burchfieldpenney.org/exhibitions/
Events & Programs: https://burchfieldpenney.org/events/
Participation in Museum Day is open to any tax-exempt or governmental museum or cultural venue on a voluntary basis. Smithsonian magazine encourages museum visitation, but is not responsible for and does not endorse the content of the participating museums and cultural venues, and does not subsidize museums that participate.