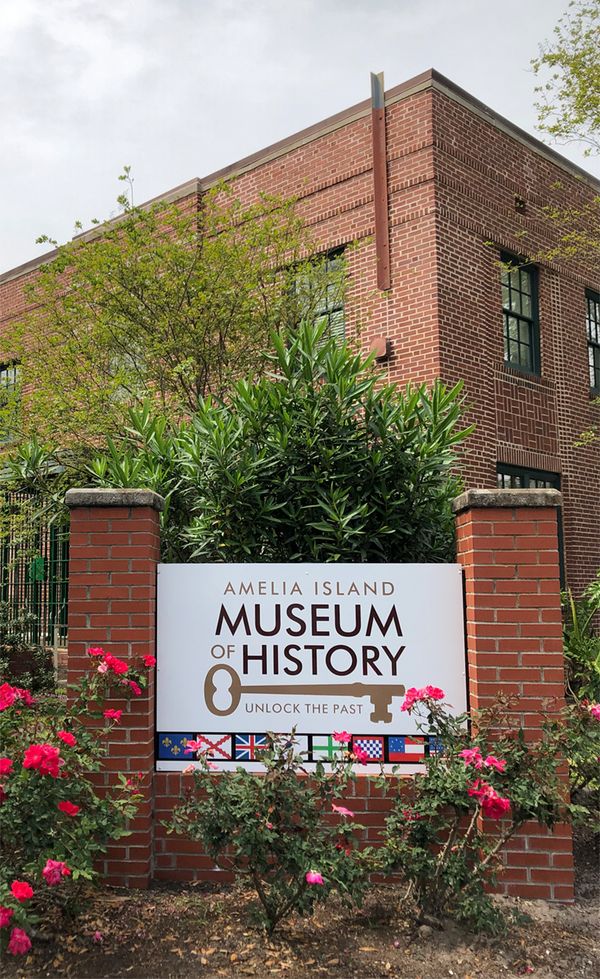 Amelia Island Museum of History
233 South 3rd Street, Fernandina Beach, FL 32034 - United States
The Amelia Island Museum of History, a not-for-profit organization, fosters community and visitor appreciation of Nassau County's unique history within the broader context of Florida, national, and world history.
Exhibits
Docent led tours at 11:00am and 2:00pm.
See our all new permanent exhibits!
The Water's Edge: Learn about the island and the water that connects
us to our environment and history.
Jail Cell: Peer into a recreated holding cell from our building's days as
Nassau County's only jail.
First People: Discover the island's natives and their lifestyle.
The Canoe: Experience a traditional dugout canoe.
Arrival of Europeans: Learn about the arrival and effect of Europeans
in Florida.
Civil War and Reconstruction: Rewind time to Civil War days.
On Board the Margery: Step aboard a ship and enjoy a fun, interactive
experience for families and kids of all ages.
Maritime Way of Life: See how inhabitants have lived on and near
the water, and how they relied on Fernandina's port.
Turn-of-the-Century Amelia: Follow the transition from the Victorian Era
into the era of the Island's "Golden Age."
Amelia Next: Take a look at where we're headed.
Temporary Exhibit Gallery: Experience our latest temporary exhibit.
Participation in Museum Day is open to any tax-exempt or governmental museum or cultural venue on a voluntary basis. Smithsonian magazine encourages museum visitation, but is not responsible for and does not endorse the content of the participating museums and cultural venues, and does not subsidize museums that participate.