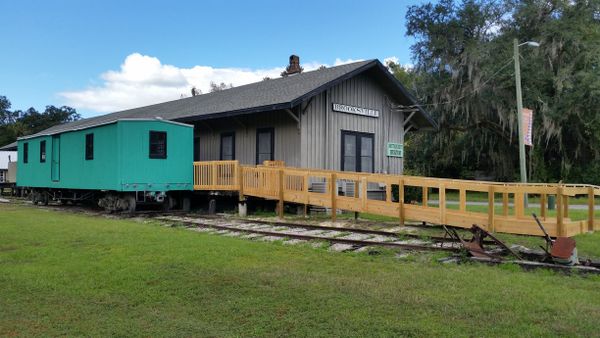 1885 Train Depot Museum
70 Russell St., Brooksville, FL 34601 - United States
Brooksville, Florida has three museums owned and managed by the Hernando Historical Museum Assoc. a non-profit, all-volunteer organization. The second museum is The 1885 Train Depot Museum, the first train station in Brooksville. This museum offers an hour long guided tour by knowledgeable docents. The rooms are filled with exhibits depicting early Florida, Railroad, and Hernando County history.
Exhibits
The Train Depot Museum houses model trains and railroad memorabilia as well as early Hernando county history. The first fire engine bought by Brooksville in 1925 found its last home in the Train Depot Museum.
Each Museum Day visitor will receive a free bookmark with a picture of the depot and the schoolhouse on it.
Participation in Museum Day is open to any tax-exempt or governmental museum or cultural venue on a voluntary basis. Smithsonian magazine encourages museum visitation, but is not responsible for and does not endorse the content of the participating museums and cultural venues, and does not subsidize museums that participate.