How a Cheap Plastic Rat Could Change Biology Class
With a couple of 3D printers, a husband and wife team is building accurate replicas of rats that could one day eliminate the need for dissection specimens
Bart Taylor had a terrible time with his high school rat dissection. His skin was irritated by formalin preservative that had leaked through a tear in his glove, his eyes watered and his sense of smell was wrecked for a week. He went on to fail the anatomy test. He was galled that a rat died for his education, and that he didn't really learn much from the experience.
Just over a decade later, having overcome his distaste for duodenums, Taylor was taking rats apart professionally as a necropsy technician for a medical research institute, when he bought his very own PrintrBot 3D printer. Long fascinated with the possibilities of at-home fabrication, he had just finished assembling the new rig in his Silver Spring, Maryland home. But he was stumped. What would he actually do with it?
Feeling reckless, he printed his toddler daughter a toy hammer. That clearly wasn't going to cut it in the "beneficial" category. So Taylor turned to his wife, Tara Whittle, a wildlife biologist, for ideas. She suggested he print a true-to-life model of an animal.
It clicked. Rats, frogs, fetal pigs and other small animals are the standard for basic biology dissections—but there isn't a physical, hands-on alternative to a preserved specimen. Computer programs can only go so far to give a good representation. Gone would be the smell, the chemicals, the dead animals.
"We can print an animal and structure the layers so that they feel like real tissue, and make a model a person could dissect without ever having to wear gloves, use sharp tools or kill an animal," Taylor says.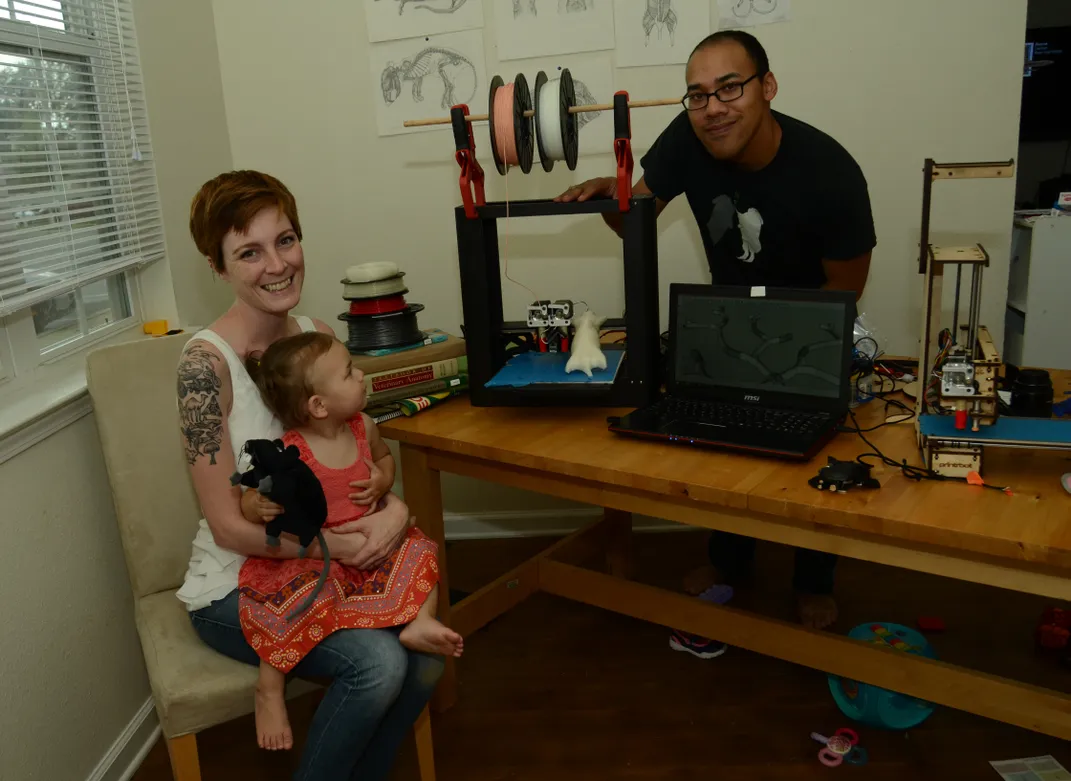 Last month, the couple founded a startup, dubbed NecropSynth, to make good on the idea. They believe they can make quality scientific education more accessible, reduce students' exposure to harmful chemicals and possibly eliminate the use of what they consider ethically questionable materials in science labs.
And cheaper than a bucket of rats. With 3D printers and plastic filaments becoming more ubiquitous and affordable, Taylor thinks it would be far more economical to use recyclable models. He estimates each printed rat could cost as little $2 to $3, compared to anywhere from $8 to $12 per rat from a biological supply company. The National Anti-Vivisection Society reports that 84 percent of pre-college biology teachers in the United States use dissection in the classroom, which amounts to some 6 to 12 million specimens. Taylor and Whittle are calling their prototype the SynthDawley, a nod to the Sprague Dawley rat, the ubiquitous red-eyed albino rat used in the a wide variety of biomedical studies.
His current printer array includes the original single-strand PrintrBot—the maker of the device has a stated goal of getting at least one 3D printer in every school across the United States—as well as a more advanced printer that can produce objects from two different materials at the same time. This allows for fabrication of complicated anatomy, so that during a dissection, "bones" could be made of a harder material than the surrounding "muscle," for example.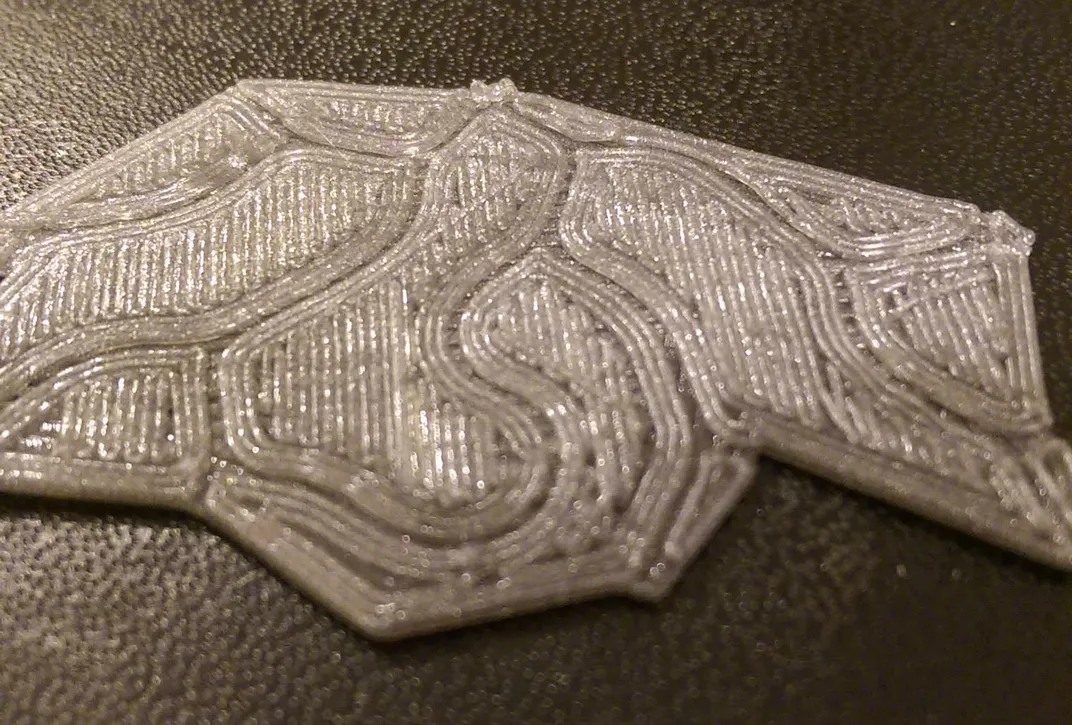 Taylor and Whittle want to print the vascular, nervous and gastrointestinal systems as hollow conduits that educators could inject with a colored gel to highlight those structures; rats prepared in this way from suppliers can cost upwards of $25 per individual specimen.
"We think that reducing the cost makes it so that education is far more open. It can help bridge the gap that socioeconomic class puts between schools that may not be able to afford biological specimens and dissection equipment [and those that can]," Taylor says.
At this past weekend's National Maker Faire in Washington, D.C., Taylor and Whittle displayed an early version of the shell they hope to use for the rat body and demonstrated some of the SketchUp Pro schematics they have for other body parts. Their dual-head extruder had malfunctioned the night before the Faire, but during Friday's session, their trusty little PrintrBot was busy printing out some veins.
"Everyone loved our idea," Whittle says of the feedback they received from Faire attendees. "They all recognized the issues of budgeting and safety and non-standard models being used in classrooms."
In medical studies, rats must be standardized, raised carefully so they are as similar to one another as possible, so that studies can be reproduced and verified by peers. Rats used for high school biology are not so pristine: Animals for basic biology dissection can be male or female, pregnant or even diseased. One biology teacher who stopped by NecropSynth's table bemoaned the fact that his students had great trouble identifying their study frogs' innards because they were riddled with cysts.
"With this, we can provide a standardized model," Whittle says. "You'll know exactly what you're looking at."
Mike Burdsall, a biology teacher of 30 years and science department chair at Danville Community High School in Danville, Indiana, thinks the synthetic rats would be an invaluable resource.
"Many schools have cut back on dissections, which are a great learning tool," Burdsall wrote in an email. "With these new 'rats,' more schools would be able to do dissections. Students would not be able to opt out of the labs due to objections. But I would need to dissect these to see how well they replicate the real thing."
A handful of people expressed doubt that a proper dissection could be done on a synthetic rat and that Taylor and Whittle don't want to profit from their design. They plan on making all their schematics free to the public, once they are finalized—hopefully by this coming winter.
"A few people just couldn't believe it. We're not looking to sell this," Whittle laughs.
The two started with a rat, because they were most familiar with its anatomy. Selling finished models or expanding their designs to other animals is still on the distant horizon, Taylor says.
"Right now I want to focus on getting a design that actually has guts in it," he adds.