Coming Home
To a war-weary nation, a U.S. POW's return from captivity in Vietnam in 1973 looked like the happiest of reunions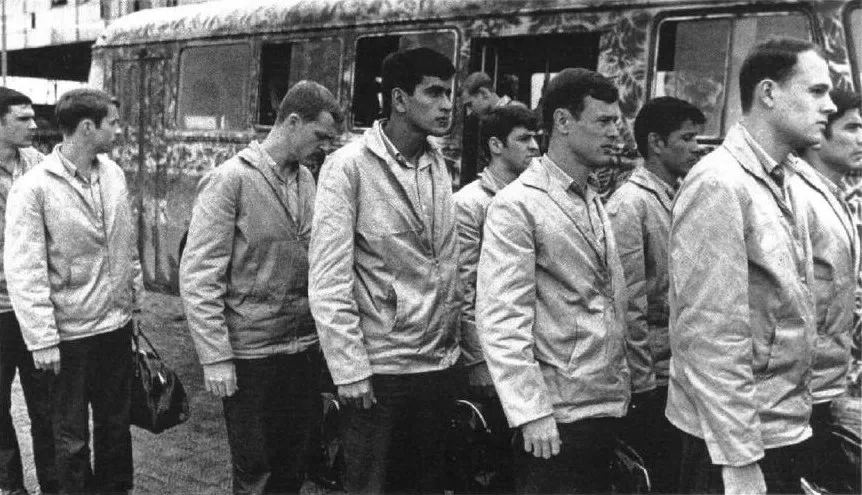 Sitting in the back seat of a station wagon on the tarmac at Travis Air Force Base, in California, clad in her favorite fuchsia miniskirt, 15-year-old Lorrie Stirm felt that she was in a dream. It was March 17, 1973, and it had been six long years since she had last seen her father, Lt. Col. Robert L. Stirm, an Air Force fighter pilot who was shot down over Hanoi in 1967 and had been missing or imprisoned ever since. She simply couldn't believe they were about to be reunited. The teenager waited while her father stood in front of a jubilant crowd and made a brief speech on behalf of himself and other POW's who had arrived from Vietnam as part of "Operation Homecoming."
The minutes crept by like hours, she recalls, and then, all at once, the car door opened. "I just wanted to get to Dad as fast as I could," Lorrie says. She tore down the runway toward him with open arms, her spirits—and feet—flying. Her mother, Loretta, and three younger siblings—Robert Jr., Roger and Cindy—were only steps behind. "We didn't know if he would ever come home," Lorrie says. "That moment was all our prayers answered, all our wishes come true."
Associated Press photographer Slava "Sal" Veder, who'd been standing in a crowded bullpen with dozens of other journalists, noticed the sprinting family and started taking pictures. "You could feel the energy and the raw emotion in the air," says Veder, then 46, who had spent much of the Vietnam era covering antiwar demonstrations in San Francisco and Berkeley. The day was overcast, meaning no shadows and near-perfect light. He rushed to a makeshift darkroom in a ladies' bathroom on the base (United Press International had commandeered the men's). In less than half an hour, Veder and his AP colleague Walt Zeboski had developed six remarkable images of that singular moment. Veder's pick, which he instantly titled Burst of Joy, was sent out over the news-service wires, published in newspapers around the nation and went on to win a Pulitzer Prize in 1974.
It remains the quintessential homecoming photograph of the time. Stirm, 39, who had endured gunshot wounds, torture, illness, starvation and despair in North Vietnamese prison camps, including the infamous Hanoi Hilton, is pictured in a crisp new uniform. Because his back is to the camera, as Veder points out, the officer seems anonymous, an everyman who represented not only the hundreds of POW's released that spring but all the troops in Vietnam who would return home to the mothers, fathers, wives, daughters and sons they'd left behind. "It's a hero's welcome for guys who weren't always seen or treated as heroes," says Donald Goldstein, a retired Air Force lieutenant colonel and a coauthor of The Vietnam War: The Stories and The Photographs, of the Stirm family reunion picture. "After years of fighting a war we couldn't win, a war that tore us apart, it was finally over, and the country could start healing."
But there was more to the story than was captured on film. Three days before Stirm landed at Travis, a chaplain had handed him a Dear John letter from his wife. "I can't help but feel ambivalent about it," Stirm says today of the photograph. "I was very pleased to see my children—I loved them all and still do, and I know they had a difficult time—but there was a lot to deal with." Lorrie says, "So much had happened—there was so much that my dad missed out on—and it took a while to let him back into our lives and accept his authority." Her parents were divorced within a year of his return. Her mother remarried in 1974 and lives in Texas with her husband. Robert retired from the Air Force as a colonel in 1977 and worked as a corporate pilot and businessman. He married and was divorced again. Now 72 and retired, he lives in Foster City, California.
As for the rest of the family, Robert Jr. is a dentist in Walnut Creek, California; he and his wife have four children, the oldest of whom is a marine. Roger, a major in the Air Force, lives outside Seattle. Cindy Pierson, a waitress, resides in Walnut Creek with her husband and has a daughter in college. And Lorrie Stirm Kitching, now 47, is an executive administrator and mother of two sons. She lives in Mountain View, California, with her husband. All four of Robert Stirm Sr.'s children have a copy of Burst of Joy hanging in a place of honor on their walls. But he says he can't bring himself to display the picture.
Three decades after the Stirm reunion, the scene, having appeared in countless books, anthologies and exhibitions, remains part of the nation's collective consciousness, often serving as an uplifting postscript to Vietnam. That the moment was considerably more fraught than we first assumed makes it all the more poignant and reminds us that not all war casualties occur on the battlefield.
"We have this very nice picture of a very happy moment," Lorrie says, "but every time I look at it, I remember the families that weren't reunited, and the ones that aren't being reunited today—many, many families—and I think, I'm one of the lucky ones."