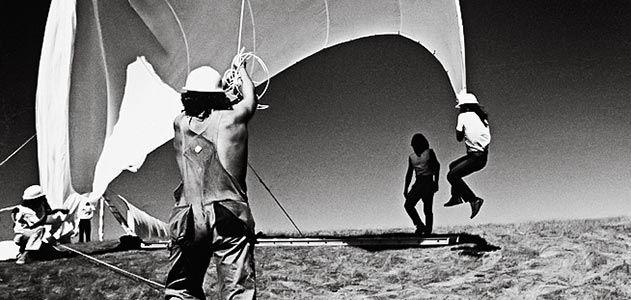 We are at our best as a nation when trying times lead us to redemption, growth and inspiration. Stories from such times—and the lessons they teach—play a key role in the Smithsonian's mission to tell the American story. A case in point: "The Art of Gaman: Arts and Crafts from the Japanese American Internment Camps, 1942-1946," on view through January 30, 2011, at the Renwick Gallery, part of the Smithsonian American Art Museum. During World War II, our government sent 120,000 ethnic Japanese living in the western United States to internment camps; more than two-thirds were American citizens by birth. Most were given barely a week's notice to settle their affairs and report to camp, with possessions limited to what they could carry. They lived in hastily constructed barracks in remote and often barren locations, while several thousand of them were drafted or enlisted to serve in the U.S. armed forces. Despite the harsh conditions, many internees found the will to make beautiful objects—chairs, dolls, tools—from scrap and indigenous materials. The word gaman means to bear the seemingly unbearable with dignity and patience. These works help us understand art's healing power as they remind us of tragically misguided actions by our government in the heat of war.
Another inspiring exhibition at American Art is "Christo and Jeanne-Claude: Remembering the Running Fence," on view through the 26th of this month. Thirty-four years ago, in September 1976, I saw the Running Fence, an artwork that had taken years to plan and months to construct. Billowing white 18-foot-high nylon fabric panels, hung from cables mounted on steel poles, stretched across Northern California for more than 24.5 miles and then disappeared into the Pacific. At the time, I had no idea of the project's complexity: 240,000 square yards of nylon, 90 miles of steel cable, 2,050 steel poles, 350,000 hooks and 13,000 earth anchors—requiring dozens of permissions from landowners and local authorities.
Christo and Jeanne-Claude created a work of joy and beauty, and as they had planned, after two weeks they dismantled the fence. The exhibition brings it back with detailed drawings, a 58-foot-long scale model, hundreds of photographs and three documentary films. A magnificent book, Christo and Jeanne-Claude: Remembering the Running Fence, accompanies the show.
These two exhibitions (both partly viewable at americanart.si.edu) teach us that with enough vision and passion art can persevere against all odds.
G. Wayne Clough is Secretary of the Smithsonian Institution.