Beyond the Blue: The Art of Maxfield Parrish
A master of make-believe, he enchanted millions with his own vision of paradise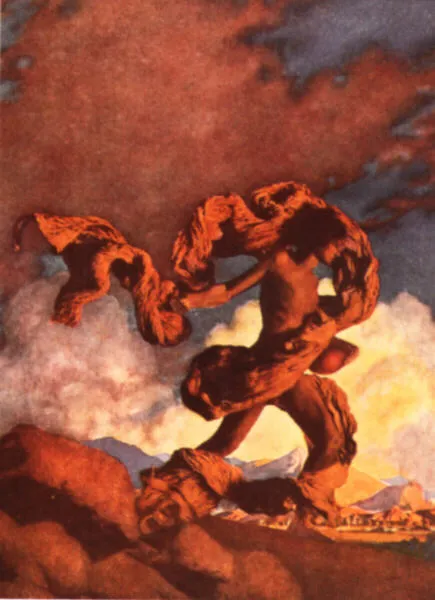 Between the world wars, artist Maxfield Parrish was the common man's Rembrandt. When a Parrish print was placed in a department store window, crowds gathered to admire it. Hotels hung his dreamscapes in their lobbies. Housewives bought his calendars, viewed them for a year, then cut off the dates and framed the pictures. His 1922 painting Daybreak became a decorating sensation and pop icon of the 1920s, selling more than 200,000 prints.
A short, puckish man with piercing blue eyes, Parrish painted the stuff dreams are made of. His trademarks were lush gardens, ecstatic women and his famous "Parrish blue," the color skies must surely be in any Eden worth the name.
A generation after his death, Maxfield Parrish remains one of America's best-known and least-known artists. Though his utopias still adorn calendars and posters and his images are sold as computer screen savers and mouse pads, refrigerator magnets and tote bags, few have ever seen his paintings in person. A major retrospective now at the Pennsylvania Academy of the Fine Arts in Philadelphia offers visitors an opportunity to do just that. Going beyond the blue, the exhibition features more than 170 works from Parrish's 68-year career. Those who know him only for his "girls on rocks" will be startled by the imagination, virtuosity and sheer delight of his designs. The show includes his enchanting children's illustrations and magazine covers, his ambitious murals, his machine-tooled maquettes and the lonely landscapes he painted into his 90s. After showing in Philadelphia through September 25, "Maxfield Parrish: 1870-1966" will travel to the Currier Gallery of Art in Manchester, New Hampshire, and to the University of Rochester's Memorial Art Gallery and the Brooklyn Museum of Art, in New York.